Sinha granted political asylum in US, claim media reports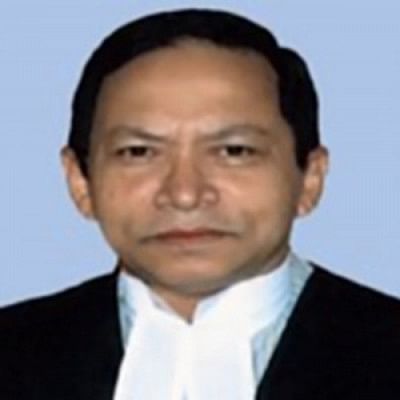 The US State Department on Saturday reportedly approved an application of former chief justice Surendra Kumar Sinha for political asylum.
Some Bangla newspapers and online media in New York and Bangladesh have run reports in this regard, although The Daily Star could not verify it independently.
On September 30, Justice Sinha sought political asylum in the US citing risks to his life in Bangladesh.
At a press conference in Washington DC, he said, "My heart is bleeding. Coming here as a chief justice and then seeking political asylum raises questions about my country, government and values… But who will ensure my safety?"
An autobiography of Justice Sinha titled "A Broken Dream: Rule of Law, Human Rights and Democracy" came out on September 16.
In his autobiography, Justice Sinha wrote about his early life, his appointment as the chief justice, separation of power and independence of the judiciary, 16th Amendment to the constitution and its aftermath, ethical values of judges of the highest court and politicians, and the circumstances leading to his resignation.