Bangladesh improves in gender parity index
No room for complacency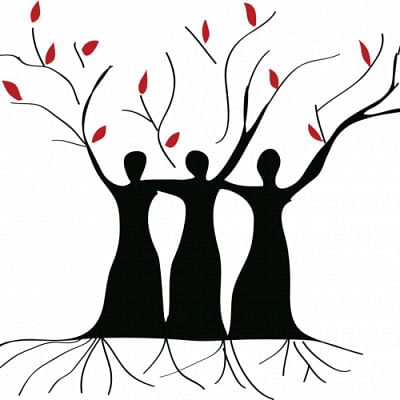 It Is heartening to know that Bangladesh progressed significantly—from 72nd to 47th in a tally of 144 countries—in terms of gender parity according to an annual report by World Economic Forum (WEF). After all, it's been awhile since we came across a notable global ranking in which we performed remarkably better than the previous year.
We outperformed our South Asian counterparts by a wide margin, with the second to us in the region, Maldives, ranked 49 steps behind. In addition, Bangladesh secured the third spot among the lower-middle income countries.
But there's a tricky part in the index. Our overall situation looks so excellent largely due to our superficial women empowerment in politics. Despite our prime minister, speaker, opposition leaders, and ministers being women, the genuine empowerment of women across the entire political spectrum remains elusive.
While Bangladesh did better this year in all but one sub-index (health and survival) than the previous year, we barely progressed compared to our ranking in 2006. Except for "political empowerment," we ranked better in 2006 in terms of economic participation and opportunity, educational attainment, and health and survival—that too when the list consisted of fewer countries. In the aforesaid sub-indexes, we are currently placed behind the 100th country in the list. 
Moreover, the index does not take serious issues like freedom of women, safety and security into account. Therefore, there is no room for complacency. We must continue to strive for greater equality and diminish gender gap in all aspects of our society, and provide women the security that the state and society have not been fully able to give.