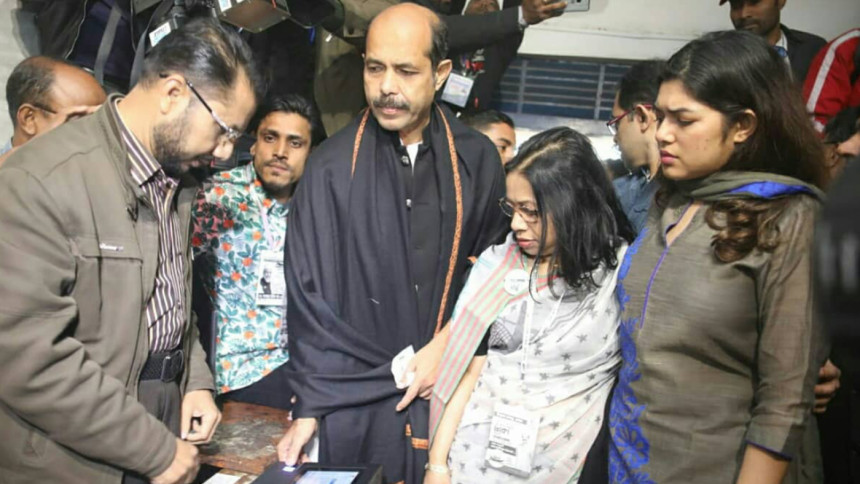 Dhaka North City Corporation mayoral candidates Atiqul Islam and Tabith Awal cast their votes at their respective centres this morning.
Awami League's mayoral candidate Atiq cast his vote at Nawab Habibullah School and College at Shahjalal Avenue in Uttara Model Town around 8:30am.
After casting vote, he expressed hope that the city voters will exercise their franchise in a congenial atmosphere today.
He also called upon city residents to cast votes for "boat" in order to ensure "a fine city".
Meanwhile Tabith cast his vote at Gulshan Manarat International School and College and alleged that BNP agents were barred from entering many polling centres in the north.