Detention of 4 children in Barishal: Senior judicial magistrate apologises to HC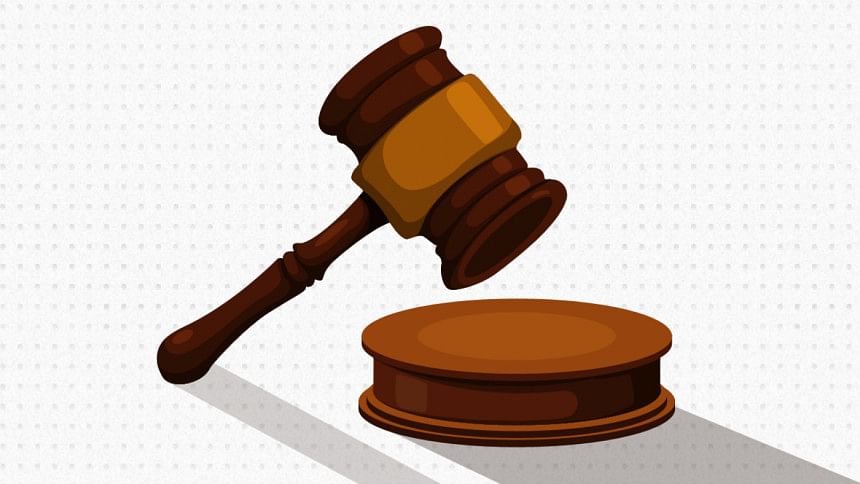 Barishal's Senior Judicial Magistrate Enayet Ullah today offered unconditional apology and expressed regrets to the High Court for sending four children, who were arrested in a rape case, to the custody of a children's development centre beyond his jurisdiction.
Judicial Magistrate Enayet Ullah appeared before the HC today in line with its orders issued at night on October 8 and apologised to the court saying that his court has no jurisdiction to deal with the case filed against the children, Deputy Attorney General Nawroz MR Chowdhury told The Daily Star.
After accepting the apology, the HC bench of Justice Md Mozibur Rahman Miah and Justice Mohi Uddin Shamim exempted Judicial Magistrate Enayet Ullah from personal appearance before the court.
The bench also stayed the proceedings of the rape case till disposal of the suo moto (voluntary) rule issued by the court on the night of October 8, asking the authorities concerned to explain why filing the case against the children and their detention should not be declared illegal.
The HC set November 22 for further hearing of the rule, DAG Nawroz said.
Earlier in the day, Abul Kalam, officer in charge of Bakerganj Police Station in Barishal, appeared along with the four children and their guardians before the HC bench in line with the October 8 directive.
After hearing their statements, the court also exempted them from personal appearance before it in the case.
Read More: Held in Rape Case: Four children handed over to their parents