ULAB to hold Inter-University Student Conference from Thursday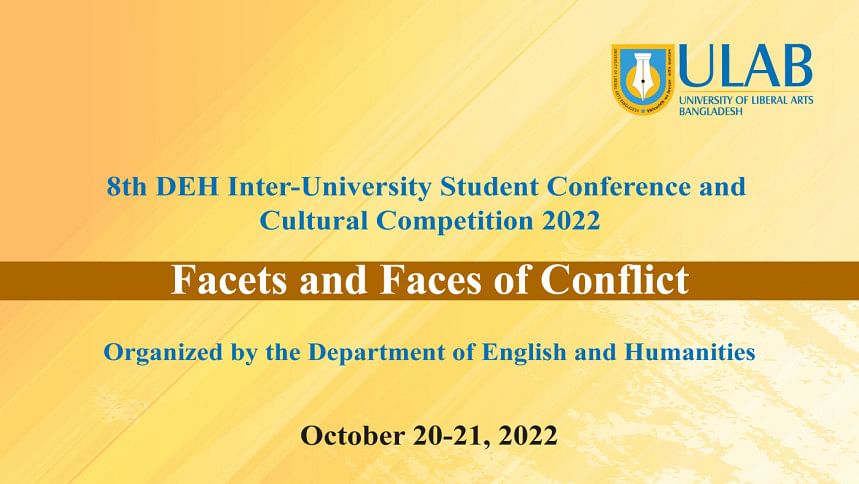 The Department of English and Humanities at the University of Liberal Arts Bangladesh (ULAB) will hold its 8th Inter-University Student Conference and Cultural Competition on October 20 and 21, 2022 (Thursday and Friday).
The conference brings students of public and private universities together to compete in academic and cultural presentations in a congenial environment.
This year's event will explore different facets of conflict and avenues for conflict resolution within topics in literature, language, linguistics, cultural studies, communication studies, translation studies, and digital humanities.
The only university in Bangladesh to consistently organise such a conference, students conduct research on particular themes—usually marking specific literary anniversaries and events of global significance—and present their ideas before an independent panel of judges.
Eighteen public and private universities will compete this year in the academic and cultural segments of the conference.
The conference offers a platform for students to network and connect as well as express their interpretations of the given theme in creative ways, encouraging teamwork, leadership skills, and friendly competition.
In a break from last year's partially virtual format, this year's event will be held at ULAB's Permanent Campus in Beribad and its Research Building in Dhanmondi, Dhaka.