The retrospection of Christopher Isherwood: A man exploring the heart of falling Berlin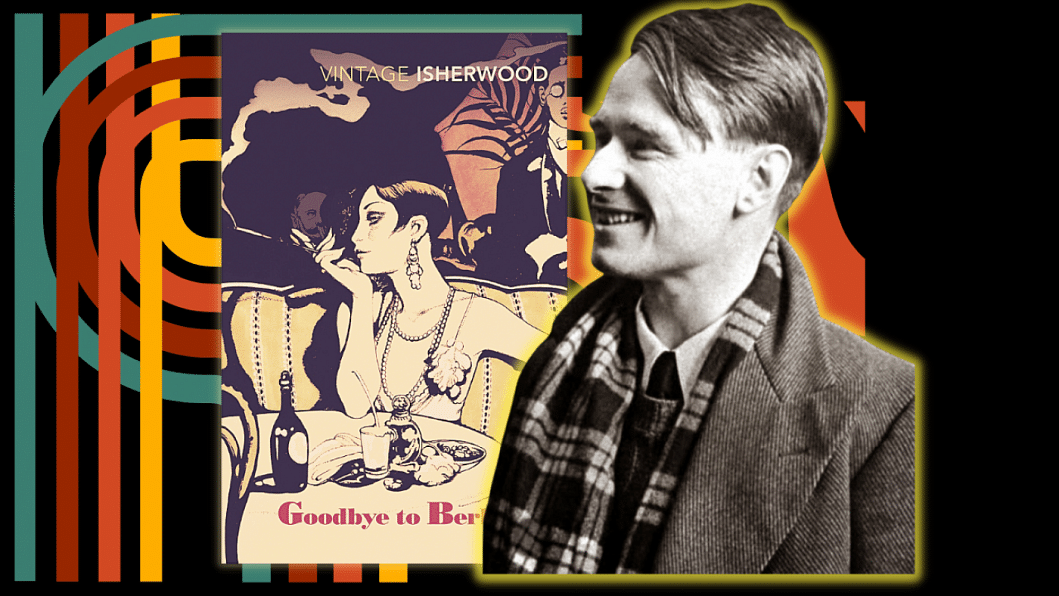 An Englishman who migrated to the freedom of Berlin before settling down in America, Christopher Isherwood (1904-1986) was a well-respected novelist, playwright and screenwriter. His works, many of which were the recipients of literary praise, have gone on to birth musicals such as Cabaret (1966) and films like A Single Man (1964). However, perhaps his most significant occupation was one as a diarist who took it upon himself to document his life as he moved through some of the most interesting scenes of human history.
When Isherwood arrived as an aspiring writer in Berlin in March 1929 to visit his good friend WH Auden, he found a city living in an era of intrigues and experimentation. The air of tolerance and indulgence in Weimar Berlin called the young Isherwood who, feeling more than ready to overcome the constraints of his home England, moved to Berlin in November of the same year. Thus, he set foot in a new period of his life that lasted four years and in which he witnessed everything between the queer nightlife and the rise of Hitler.
Later, the records of his years in Berlin would serve as inspiration for his Berlin stories, in particular Goodbye to Berlin (Triad Panther, 1939)—a semi-autobiography. All the characters of the novel were based on people he knew and appreciated during his time in Berlin, with slight changes to their names and circumstances. Through it we learn of Sally Bowles with her sharp, painted nails and her equally honed mind, a fictional portrayal of British writer and political activist Jean Ross; of the frustrating, carefree youth Otto Nowak and his family; of Natalia Laudauer who is so strikingly unlike Sally but so similarly attractive. It is their relationships with Isherwood and his quiet observations of their idiosyncrasies that give us a glimpse into the various strata of people dealing with the political and social situation in Germany.
The characters are fascinating, and it makes sense why. As a writer, Isherwood was inadvertently drawn to people he could and would write about. This lends the novel a feeling of mystique and glamour. However, there remains some exasperating, overarching self-censorship in these stories where nothing about the author is explicitly made clear and his true emotions are left to the imagination of the reader.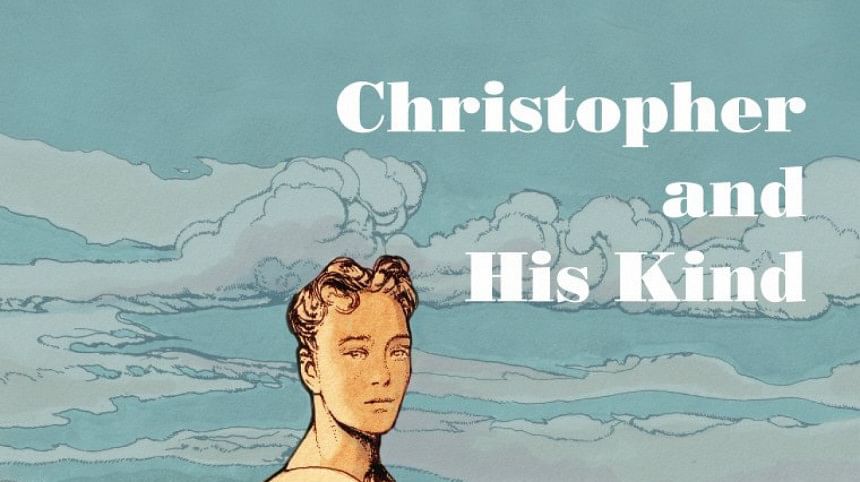 It wasn't until 1976, when Isherwood published Christopher and His Kind, an actual autobiography, that the subtext of his real self is provided. The underlying homosexual connotations of his stay in Berlin, the true nature of his interactions with the people he so enthusiastically wrote about and the reasons behind his actions become centre stage. After spending years putting himself behind the scenes of stories that he was central to, he felt the need to disavow the deliberate dodging of his own sexuality and make a contribution to "his tribe"—as he called the queer community.
Christopher and His Kind is not austere or factual as many biographies are, but neither is it emotional or indulgent. Viewing himself in the third person, referring to his past self as "Christopher", he questions the decisions he made at the time: why he felt compelled to move to Berlin or why he moved in with the already struggling Nowaks. 
These accounts finally soothe some of the inquisitiveness of his readers. We are given a vivid picture of his and others' unapologetic queerness at the time. They loved freely and were not torn by denial, only pulled by their determination to enjoy themselves. It is refreshing to the extreme and finally completes the picture of openness and freedom of Berlin that drew the artisans of the time to it.
Self-absorption is necessary to a certain extent in an autobiography, and Isherwood utilises it in Christopher and his Kind. However, much like in Goodbye to Berlin, he manages to keep himself an arm's length away from the happenings as though he is separate from the person he was when he was a participating character in the Berlin stories.
Isherwood had the unusual quality of making everything appear commonplace. Unlike many writers whose rose-tinted perspective romanticise even the least attractive of situations, he subdued his accounts. Reading Isherwood is akin to viewing scenes with a bluish hued filter which keeps the characters and the actions and ultimately the writer at a clever distance away from the reader. Despite his  attempts otherwise, perhaps this self erasure is a vital part of his legacy.
Adrita Zaima Islam is has a love-hate relationship with books. Write to her at [email protected].