BOOK REVIEW: FICTION
Han Kang's 'The Vegetarian': Surrealism and suffering in South Korea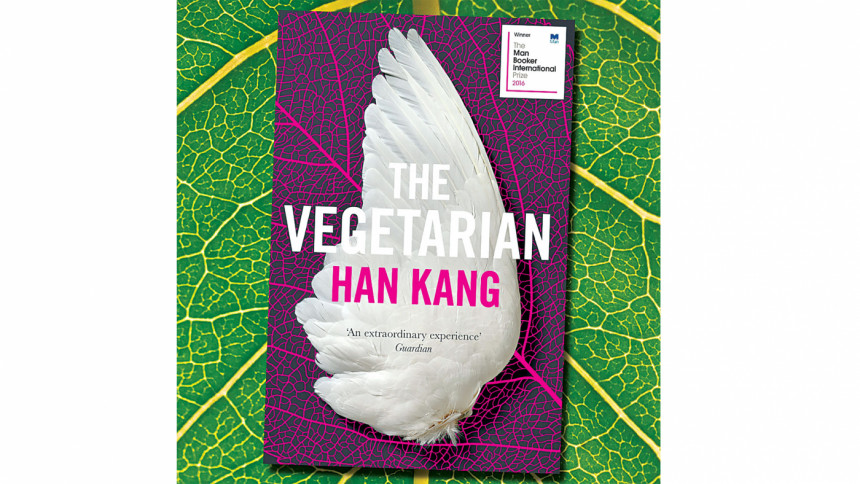 Han Kang's atmospheric novel, The Vegetarian (Portobello, 2016), is an evocative look at the psychosis of a woman plagued by her own humanity. In a masterstroke, Kang creates a world of straightforward prose deliciously juxtaposed with complex characters. While I cannot speak to the veracity of the translation—and there is some debate there—I appreciate Deborah Smith producing an accessible path to this haunting drama as it unfolds over the course of several years.
Kang is a South Korean author who has graduated from the prestigious International Writing Program at the University of Iowa and is now working as a professor at the creative writing department at the Seoul Institute of the Arts. In this Anglophone debut, which won her the International Booker Prize in 2016, Kang's sparse, quiet narrative lulls the reader into a false sense of security only to constantly stun them with the utterly bizarre situations the characters find themselves in. Here I must issue a disclaimer: The Vegetarian is not for the faint-hearted. It is a baffling mixture of psychological horror and erotica, and the metaphors we often use to symbolise the birds and the bees have been converted into something quite literal here.
In 183 pages of poetic anguish, I found myself transfixed by some of the most complex fictional characters I have come across. Yeong-Hye, an outwardly dutiful, if slightly one-dimensional, wife has a dream. A rather gory one. Taciturn and melancholic, our protagonist finds herself giving up meat. This single act of agency earns Yeong-Hye her husband's consternation (who is appalled at Yeong-Hye's audacity to choose what she can eat), her brother-in-law's predatory obsession, and her sister's rude awakening (that she, too, may not be as okay as she would like to believe). The novel's three-part structure, each devoted to a family member, is often too harrowing to push through, but, with a lightning-quick build-up to the climax, Kang wastes no time in laying bare where the bones hide in this family.
The first act follows the meandering Mr Cheong, Yeong-Hye's husband. Detached and content with an average life, he reveals his callous disregard for his "completely unremarkable" wife. But he's not the only disappointing man in this story. We learn of Yeong-Hye's father, whose abusive ways spared not even a ferocious street-dog; her brother, who inherits their father's towering temperament; her husband in his cold aloofness; and her brother-in-law, whose artistic indulgences come first no matter the mental state of his subject.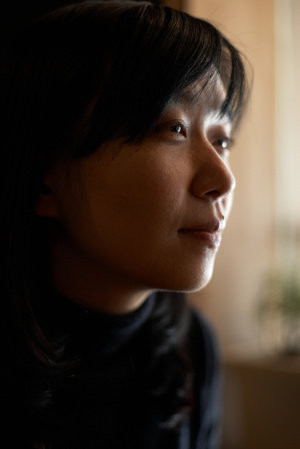 The only other sympathetic character in this story is Yeong-Hye's sister, In-Hye, the devoted second-mother-figure of the family who knew that the only way to escape their father's wrath was to take up the mantle of duty. Her self-aware reflections in the final act are heart-breaking; she wants her sister to live, but identifies with her desire to give in. Ultimately, Kang's choice to starve the narrative of any interaction with Yeong-Hye's thoughts—save for sporadic monologues revealing her dreams—reinforces the distance we, as readers, feel from her. Because she remains isolated, dominated by everybody else, we too are surprised when she finally takes a stand.
With a single decision, like a tree caught in a bad hailstorm, Yeong-Hye uproots the stability of those around her. Her actions express her mind's break from reality: she runs away to forests unknown, performing laborious handstands with no thought of the unhealthy rush of blood to her head—after all, why should it be unsafe? She photosynthesises; waits for her rebirth to commence. It is a daunting section to read, and each scant syllable uttered by Yeong-Hye speaks of a resolution she believes herself to be on the cusp of.
In this quest to overcome violence, Yeong-Hye recognises in humanity what we tend to overlook often: murderous aggression. The savage face of her dreams is in her "stomach"— it is always a part of her. Her acts of resistance against this innate callousness lead to one goal: to cast the face away. Whatever she does in the novel, she does because she yearns for her true self. And it is not human. Her true consciousness lies with the oldest spiritual force in existence: nature. Kang does not tell us what happens to our protagonist, and as one for non-conclusive endings, I am grateful. Because, while in the novel Yeong-Hye is pumped with IVs, pinned down by careless hands and stifled under the watchful gaze of irritated psychiatrists, I can picture her where she belongs: in the trees, gentle and calm, finally at peace.
Sejal Rahman is a contributor. Reach her at sejalrahman@gmail.com.