Shabnam Nadiya, Wasi Ahmed only Bangladeshis among English PEN Presents shortlist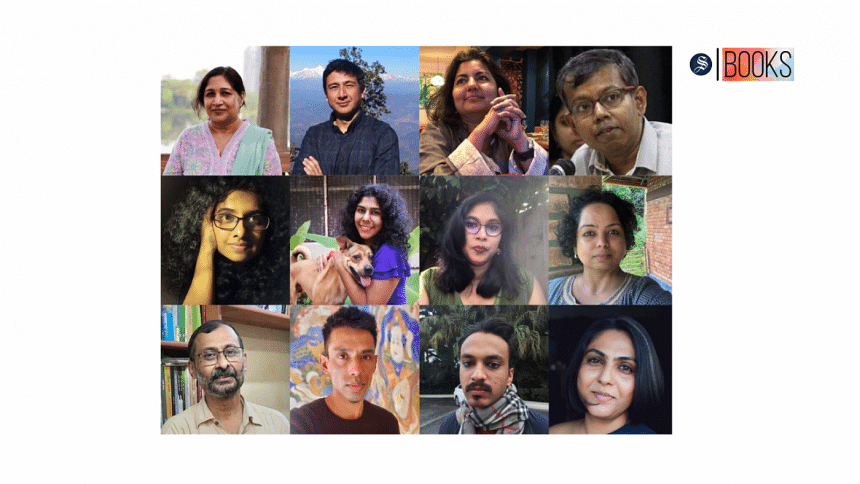 English PEN has announced their first ever award for sample translations, by the name of PEN Presents.
Twelve translators have been shortlisted for the first round of PEN Presents, representing seven languages spoken by people of Indian heritage, tracing back to pre-1947, and by people of Indian diaspora. 
The shortlist includes translations from Bangla, Gujarati, Hindi, Kannada, Malayalam, Nepali and Tamil authors, and works include novels, short stories, and memoirs. The 12 translators have been awarded grants to create 5,000-word samples, as part of PEN Presents' aim of "funding the often-unpaid work of sample translation".
"The original call for PEN Presents had required a pitch or a proposal and they made the shortlist from those pitches. Each book was judged on literary merit, strength of the project, and contribution to bibliodiversity," Shabnam Nadiya, the only Bangladeshi translator to be included in the shortlist, told The Daily Star. 
The six winning books from the shortlist will receive publishing guidance from English PEN and be matched up with UK publishers. The samples will also be showcased in an issue on the PEN Presents platform, an online catalogue of original and diverse literature that have not yet been published in English translation. A panel of experts from the UK and Indian literary and publishing industry will select the winners. 
"Oftentimes, sample translations are required of translators (by publishers), but there are no guarantees that the publisher will acquire that book. So it's a bit of a gamble for the translator, one they have to undertake out of pocket. [But] it's to provide a bit of support in that sphere of the process, I think, that they're doing this," Nadiya said. 
A Bangladeshi writer and translator, Shabnam Nadiya was selected for The Ice Machine (Kothaprokash, 2021), her translation, from the Bangla, of Bangladeshi short story writer and novelist Wasi Ahmed's novel Borofkol.
Currently settled in California, US, some of Nadiya's notable translations include Mashiul Alam's short fiction The Meat Market and Other Stories for which she received the PEN/Heim Translation Grant (2020); Shaheen Akhtar's novel, Beloved Rongomala (recently republished by Westland Books), and Leesa Gazi's debut novel Hellfire (2020), among others. Her original work as well as translations have been published in SAAG Anthology, Harpur Palate, The Offing, among several other publications.
Wasi Ahmed, who writes for The Financial Express, has published four novels and several short story collections, including Bok o Banshful (2015) and the novel Tolkuthurir Gaan, which won the Akhtaruzzaman Elias Book of the Year Award in 2015. He is a fellow of the University of Iowa, USA. In 2016 he attended the prestigious International Writers' Residency Program. 
Born in 1854, Ahmed's parents were Indian citizens, which is what helped qualify The Ice Machine for the shortlist. The book explores the postwar legacy and memory of the 1971 war, particularly its effects on rape victims. 
The first round of PEN Presents is a partnership between English PEN and the British Council, as part of the British Council's India/UK Together Season which will see a programme of creative collaboration, education, and cultural exchange.
Preti Taneja, Co-chair of English PEN's Translation Advisory Group, said, "the quality of [the] shortlisted pitches testifies to the range and ambition of extraordinary writers and translators working across India and the diaspora today".
"I am particularly thrilled by the number and quality of works by Dalit writers represented", Will Forrester, the Translation and International Manager of English PEN, noted. 
Rachel Stevens, Director Literature at the British Council, added, "I hope that this will be a great opportunity for us to hear from those whose work is currently underrepresented in English-language publishing…"
A catalogue of works being shortlisted, the 12 authors' biographies as well as their portfolios are listed in the English PEN's website. 
Winners of the first round of PEN Presents will be announced at the end of October 2022.