Guba Books organises Stories in the Park!
The event saw the launching of children's books in both English and Bangla, namely Ami Bokul, Sun Moon Secret and Where are the Chonchols?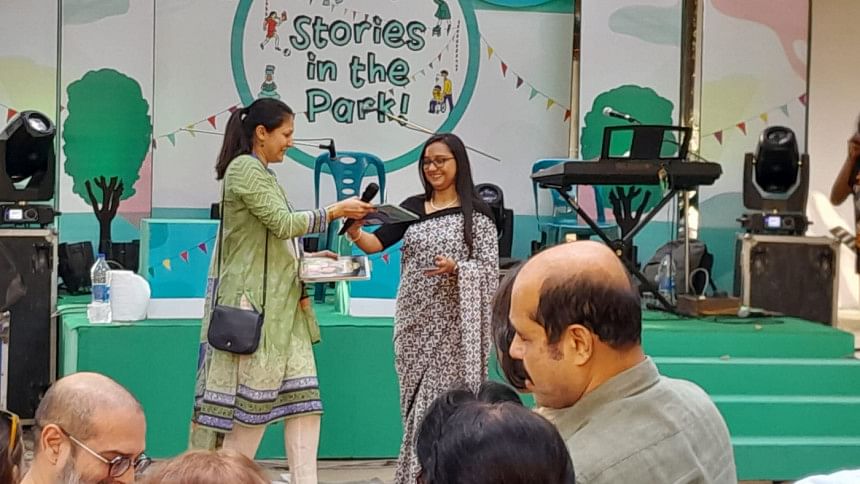 Guba Books, in partnership with Let's Read, The Asia Foundation and Bookworm Bangladesh, organised an event named Stories in the Park! at Justice Shahabuddin Park in the capital's Gulshan area  today (December 3). 
The colourful and joyous event included a plethora of activities surrounding young children, such as music, book reading sessions, games, art and food. 
The event saw the launching of children's books in both English and Bangla, namely Ami Bokul, Sun Moon Secret, and Where are the Chonchols? 
Ami Bokul, written by Asma Ul Husna Sanchita and illustrated by Sayan Mukherjee, is narrated by a young boy named Bokul who outgrows his dislike for the refugees in his city by interacting with Rohingya refugees and after listening to his grandmother's stories and experiences of being a refugee.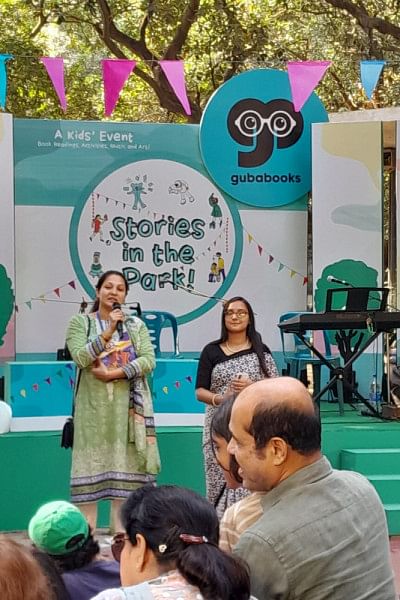 The other books also impart such meaningful lessons for younger children through the process of reading. Inshra Kishwar Sakhawat Russell's Where are the Chonchols? introduce children to the various festivals celebrated across Bangladesh through fun and colourful illustrations designed by Syed Rashad Imam Tanmoy. 
Prominent novelist Shazia Omar's book Sun Moon Secret, which was illustrated by the French illustrator Sophie Cousinié, was also launched. The book tells the story of young twin sisters Surya and Chandra who wield magical powers to save their village from droughts, while discussing the theme of exploring one's true potential. 
Speaking about her experience working with Guba Books, Shazia Omar commented, "I think the mission Guba Books is on is super important: creating books from Bangladesh, for Bangladeshi kids, by Bangladeshi authors".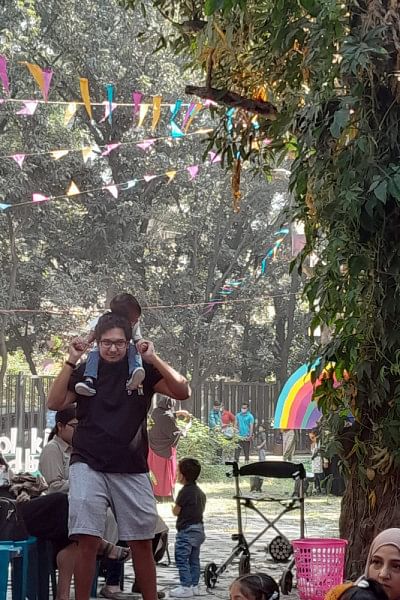 She added, "We really wanted to have our representation out there in the literary space, and it took a lot of courage for them to come into this space and excel far beyond what any of us could have imagined. Working with Raya [founder of Guba Books] was such a pleasure; she really knows what she is doing and I learned so much working with her". 
"This is my first children's book. It's a dream come true for me because when you write a story and you see it come to life with someone else's illustrations, that is something really special", she said.