Cyclone Amphan strikes Bangladesh's coasts
Now lies over Satkhira district with 115kmph wind speed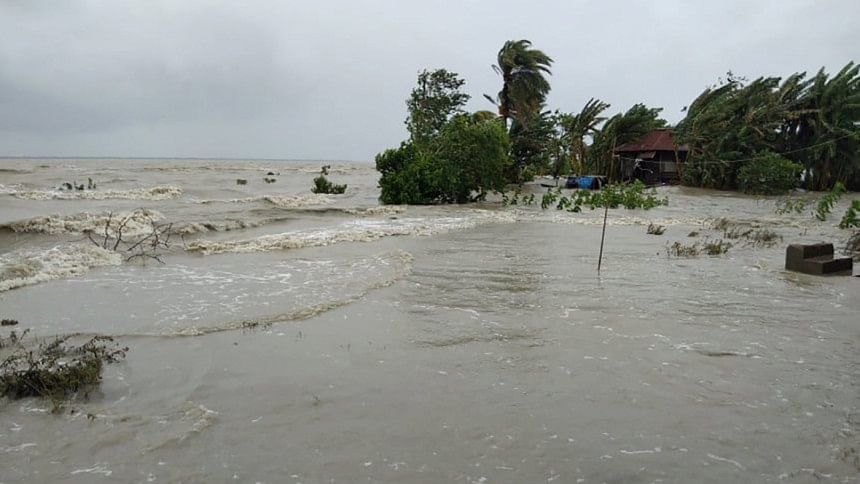 Extremely severe cyclone Amphan has started crossing Bangladesh's coastal districts, particularly the nearby areas of Sundarbans, with strong winds of over up to 180km per hour.
The cyclone made landfall in Sagar Island of West Bengal and started crossing West Bengal-Bangladesh coast around 4:00pm, said Md Shahinul Islam, meteorologist of Bangladesh Meteorological Department.
It was lying over coastal Sundarbans area, especially in the Satkhira district, with the wind speed of 115 km per hour around 8:00pm, he told The Daily Star.
According to the special bulletin of BMD, the cyclone is likely to move in a north-northeasterly direction further and complete crossing the coast during next three to four hours tonight.
The maximum sustained wind speed within 74 km of the cyclone centre is between 160 kph to 180 kph in gusts or squalls, it added.
State Minister for Disaster Management and Relief Dr Md Enamur Rahman told The Daily Star that the low-laying areas of different coastal districts inundated with the storm surge of around five to seven feet height above normal tide.