8 Jamaat-e-Islami members held in Sirajganj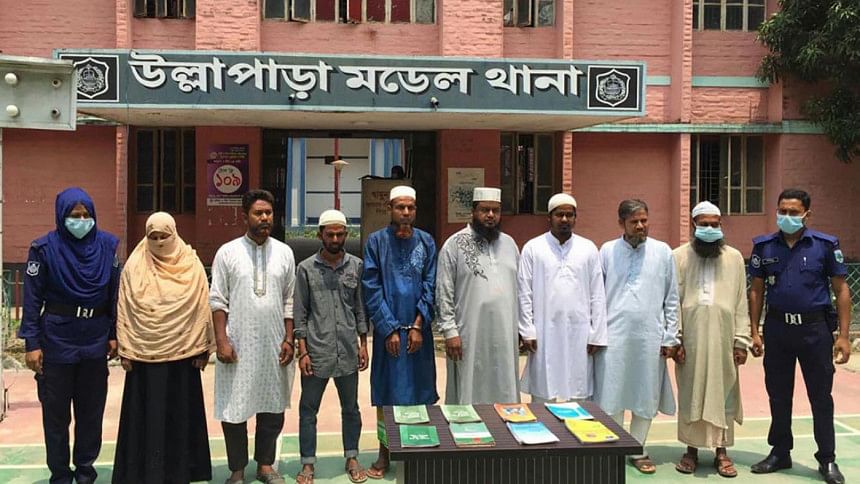 Police arrested eight activists of Jamaat-e-Islami and its wing organisations from Ullapara in Sirajganj early today.
Two of the arrestees were identified as Md Saiful Islam (45), former Ameer of Ullapara upazila unit of Jamaat; and his wife Aliza Parveen (30), president of Jamaat's female unit.
The others are Shayekh Mahamud (27), Hafizul Islam (30), Shahin Dulal (46), Rayhan Ali (42) of Ullapara upazila; Riaz Uddin (37) of Shahzadpur upazila; and Afsar Ali (47) of Solonga upazila. All of them are activists of different wings of Jamaat.
Officer-in-charge of Ullapara Police Station Dipok Kumar Das said the arrestees were holding secret meeting at Jhikra village.
Acting on a tip-off, police arrested them and seized several weapons, hockey sticks and books from their possession.
The OC also said that a local court sent them to jail.