'Mustafizur took the game away from us'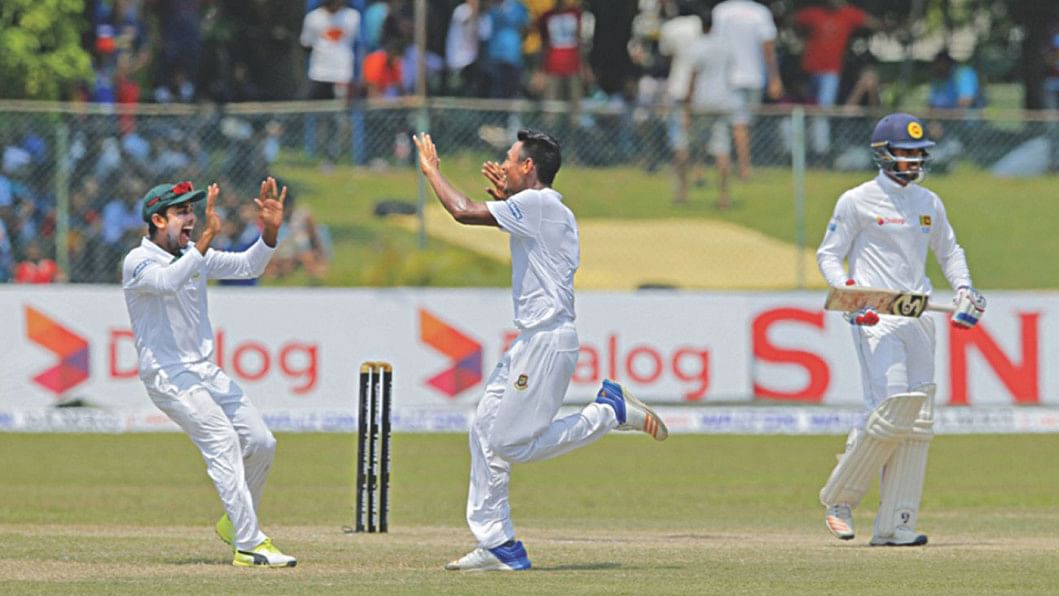 Sri Lanka opener Dimuth Karunaratne had averaged 11.6 in his last 10 Test innings since his last century at home, and it was on 11 that he was dropped on the third evening by Bangladesh captain Mushfiqur Rahim off a difficult deflection down the leg side.
The left-hander made the most of his luck and struck 126 off 244 balls with 10 fours and a six on the fourth day yesterday, the only innings from Sri Lanka that blocked Bangladesh's way to a first  Test win over Sri Lanka in the country's 100th Test.
"I am glad I got 126 here. I was trying to occupy one end more than scoring runs. Had I stayed for a bit longer, it would have been vital. Their mindset would have been down then," said Karunaratne after the day's play ended with Sri Lanka 139 runs ahead with two wickets -- both non-specialist batsmen in Suranga Lakmal and Dilruwan Perera -- in hand.
"We have close to a 140 lead. If we can get closer to 200, so much the better. We can't ask the tail to get us 200 plus. If they some way or the other get it we will be happy."
Sri Lanka's back was broken in the afternoon session, with Shakib Al Hasan and Mustafizur Rahman -- who got some reverse swing in a spell of 24 for three in seven overs -- combining to take five wickets in that session.
"Shakib bowled well, bowling to the pitch and it's not easy to bat against him," said Karunaratne. "Mustafizur took the game away from us. He reverse swung the ball well. He was bowling around the wicket for right-handers and the angle he was creating was difficult for the batsmen. We knew what he was doing and we had a plan to play the ball that was coming in and leave the ball that was going away. He bowls a maximum of five overs in a spell and we should have played that out. We panicked."
He thought that the way Perera and Lakmal were batting indicated that the pitch would still be good for batting today. And he did not mince words when asked whether a defeat will be embarrassing.
"In Sri Lanka we have won our last six Tests. We have never lost a Test to Bangladesh. It will be a big embarrassment. We are at fault and we need to own up to the mistake."