Without Teesta, PM's India visit hollow: Fakhrul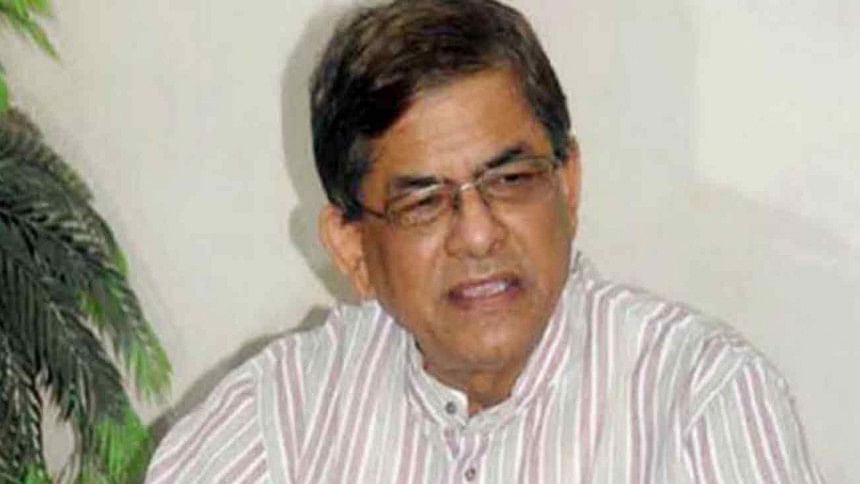 BNP Secretary General Mirza Fakhrul Islam Alamgir today said that without the Teesta water sharing deal, Prime Minister Sheikh Hasina's India visit will be meaningless.
"Without the Teesta treaty, no other treaty or agreement will be meaningful," Fakhrul, a veteran leader of the opposition political party, said while talking to reporters in Dhaka.
He was speaking after placing wreaths at the Late President Ziaur Rahman's grave in the city's Sher-e-Bangla Nagar on the occasion of Zia Parishad's founding anniversary.
In reply to another query from the reporters, Fakhrul said: "There is confusion in people's mind, whether the upcoming general elections will take place at all".
He also came down heavily on Prime Minister Sheikh Hasina for seeking vote for Awami League during state-funded programmes at different parts of the country.
Pointing to recent activities of militancy, Fakhrul alleged that the government is using the issue for political purpose.