Whale found dead in beach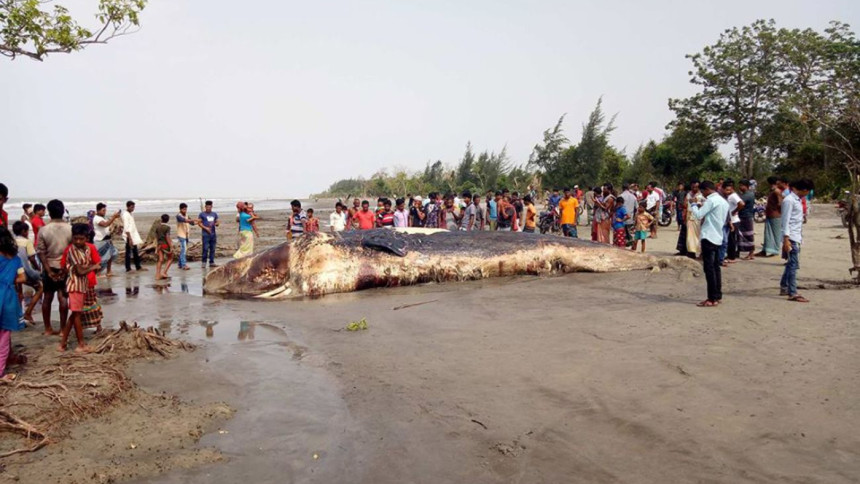 A whale was found dead in Kuakata beach yesterday.
Local fishermen found the 45-foot-long and 20-foot-wide marine mammal near the Kuakata eco-park area on the beach early in the morning.
Local fishermen thought the fish might have died about two weeks ago and it came to the shore with tidal surge on Friday midnight.
As the news spread, many locals and tourists rushed to the spot to see the giant creature.
Nasir Uddin Bilop, president of Kuakata Press Club, urged the authorities concerned to preserve the dead whale as tourists can see the marine fish.
It might be another attraction for tourists or marine researchers, he said.
Md Kamrul Islam, Kalapara upazila fisheries officer, said Kuakata beach management committee will take necessary step over the matter as it is dead.
Kuakata Upazila Nirbahi Officer Md Tanveer Rahman, president of Kuakata beach management committee, said they are trying to preserve the marine mammal as local people have great interest over the matter.