'War crimes evidence found against 3 Habiganj men'
Says Investigators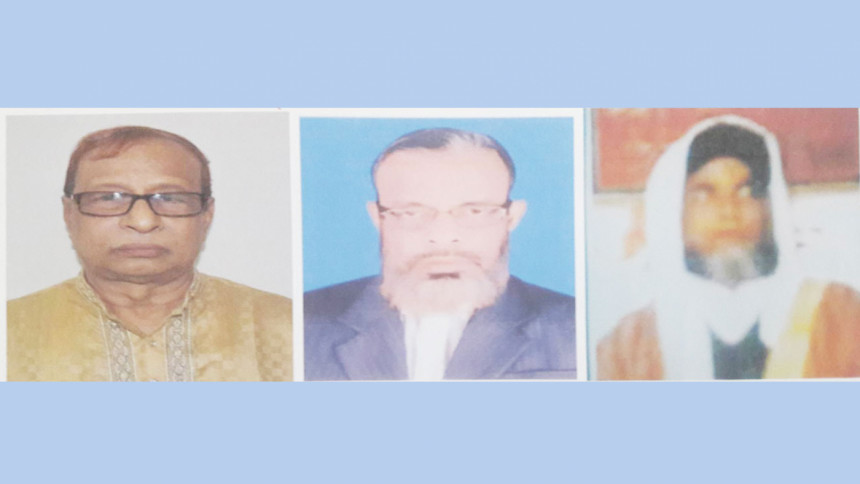 Investigation agency have found evidence against three Habiganj men including a former upazila-level Awami League leader over their alleged involvement in crimes during the country's Liberation War.
"They were involved in killing of 17 people, abducting and torturing of 30 people, raping of six women and torching of 25 houses in Nabiganj upazila of Habiganj," Abdul Hannan Khan, coordinator of the investigation agency, said.
He was revealing the information at a press briefing its Dhanmondi office in Dhaka.
The accused are: Abul Khair Golap alias Golap Mia, 66, Jamal Uddin, 65, and Giasuddin Ahmad, 70.
Golap Mia was president of Nabiganj AL upazila unit from 2013-16. Golap and Jamal are now in jail while Giasuddin is fugitive.
The investigators suspected that Giasuddin is now in London, Hannan Khan told reporters.
The probe report and other documents will be submitted to the chief prosecutor's office today, he said.