When the message of Bangladesh's liberation travelled on two wheels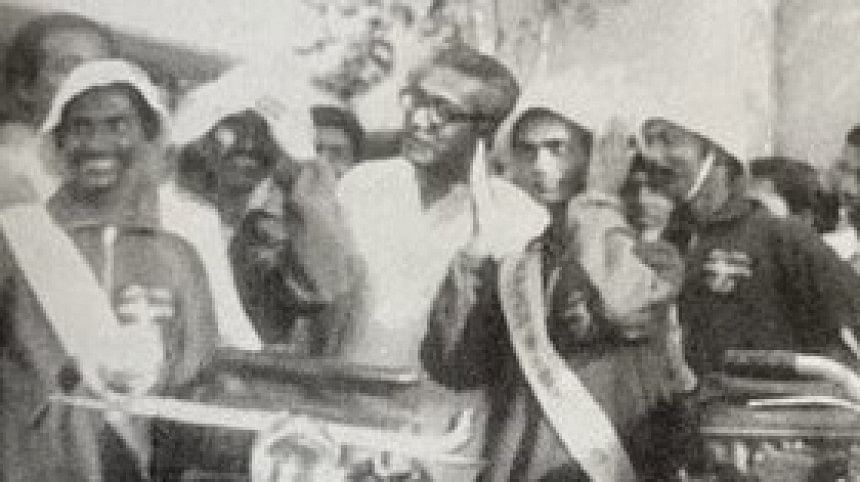 Soon after the independence of Bangladesh, four freedom fighters, Jamal Hasan, Anwar Ahmed, Mahmud Abdul Quayum, and Syed Akhtar Ali, set out on a world cycle tour on a special mission. They wanted to thank the people of the world who had supported Bangladesh's Liberation War, having started their tour from the front garden of Dhanmondi 32. They carried with them a personalised message of well wishes from Bangabandhu Sheikh Mujibur Rahman to the people—from different walks of life—that they were going to visit. 
One of the four, Jamal Hasan, recently published a book to recall their trip. Goodwill on Two Wheels (Amazon, 2023) was launched in the Over 50 Club, Southgate, in North London. Dr Naz Rashid acted as moderator for the event. Ian Martin, ex-Secretary General of Amnesty International and currently working as a representative of the United Nations, wrote the foreword. He gave an introductory talk at the event. Author Asaduzzaman Malik also spoke about the author's previous book and expressed his high expectations from Goodwill on Two Wheels. Catherine Lepper and Mahmud Quayum read a few excerpts from the book before the floor was opened for questions. 
Goodwill on Two Wheels is a memoir based on the struggles of the 1971 Liberation War and the celebration of Bangladesh's hard-earned independence. Jamal Hasan made the perilous journey across the border into India, hoping to find a place in one of the training camps for freedom fighters. But the camps were full of volunteers, and he had to wait his turn. 
Jamal had an idea. He found three friends and persuaded them to go on a world cycle tour to drum up support for the Bangladesh Liberation War. They spoke to exiled Bangali politicians;  a prominent Indian company donated four sturdy bicycles. They obtained Indian travel documents and made the necessary preparations. When they were about to start, the Pakistan military capitulated to the Bengali freedom fighters, and Bangladesh became an independent country.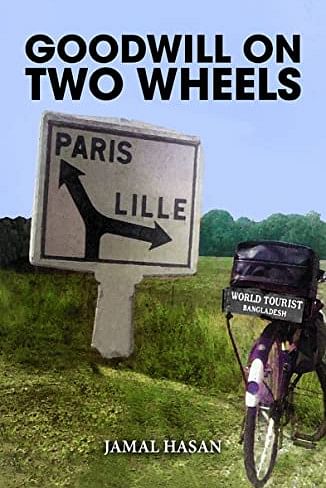 Jamal and his three teammates adjusted their plan. They decided to go on a goodwill mission instead, for the fledgling state to thank the people of the world for supporting their Liberation War. Bangladesh's Ministry of Foreign Affairs, Dhaka University, and Bangladesh Sports Federation sponsored their tour. On April 7, 1972, they started their journey from the front garden of Bangabandhu Sheikh Mujibur Rahman. 
The Bangladesh Deputy High Commission Office, Kolkata arranged a press conference to introduce them to the Indian media. The Chief Minister of West Bengal helped secure the assistance of the central government, and the Secretary Department of Public Works of West Bengal allowed them to stay free of charge in the government bungalows on their way to Delhi. From Kolkata, they cycled to New Delhi and then to Mumbai. Because they could not pass through Pakistan and Middle Eastern countries, they had to take an ocean-going liner from Cochin to Greece to begin the European leg of their journey. After seven months on the road, they finally arrived in London.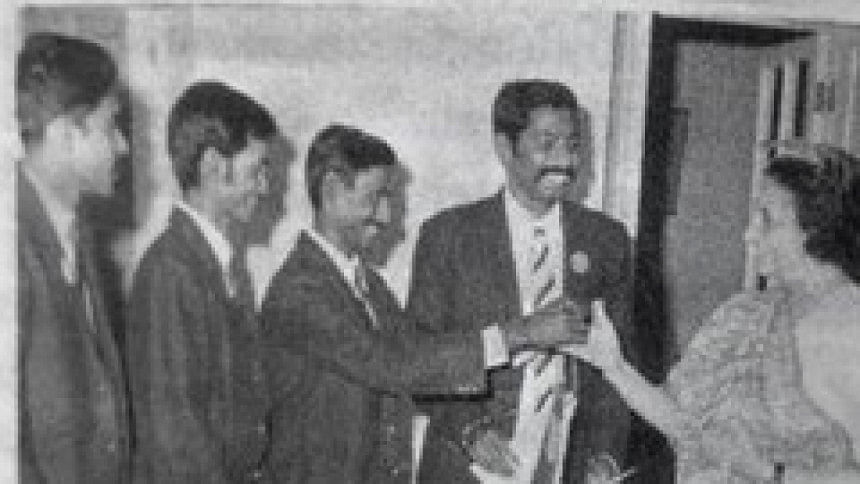 Each of the 26 chapters of Goodwill on Two Wheels focuses on a particular country, city, or a place of interest. The author skillfully takes readers with him through the journey and shares his many insights on life, faiths, traditions, and cultures as he travels from place to place. The descriptions of how he felt watching the endless water during a month-long ocean voyage is incredible. 
The author also cites historical references to the places they visit, describing each country's past, glory, and attractions. Although Goodwill on Two Wheels is a travel story well documented with rare written materials and photographs, it reads like fiction—even the telling of historical context is never dull. 
Ansar Ahmed Ullah is a contributor.