UK hails Hasina's zero-tolerance policy on terrorism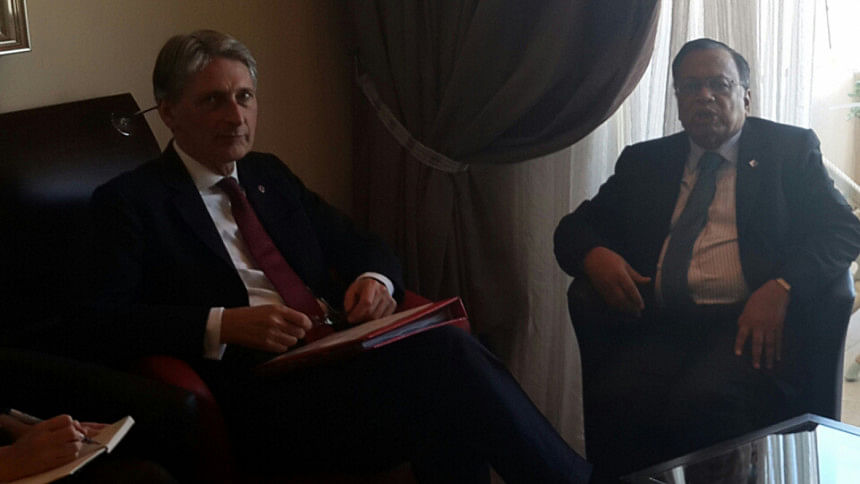 The United Kingdom has hailed Prime Minister Sheikh Hasina's zero-tolerance policy on terrorism, Bangladesh's foreign ministry said in a press release.
UK Foreign Minister Philip Hammond conveyed the appreciation to his Bangladesh counterpart AH Mahmood Ali at the sidelines of Commonwealth Foreign Ministers' Meeting at Malta yesterday.
Drawing reference to the worldwide crisis of Islamic State, Hammond showed concern at rise of violent extremism in various parts of the world, the press release read.
Minister Mahmood assured that the overall security situation in Bangladesh was good and that BNP and its key ally Jamaat-e-Islami carried out a few activities recently to destabilize the country and malign its impression on the international stage.
The UK minister offered to extend necessary support to enhance the security in Bangladesh.
However, UK did not pull the issue of the recent execution of two top war criminals – Salauddin Quader Chowdhury and Ali Ahsan Mohammad Mojaheed – in the meeting.