Trial of 4 Moulvibazar men ends, verdict waiting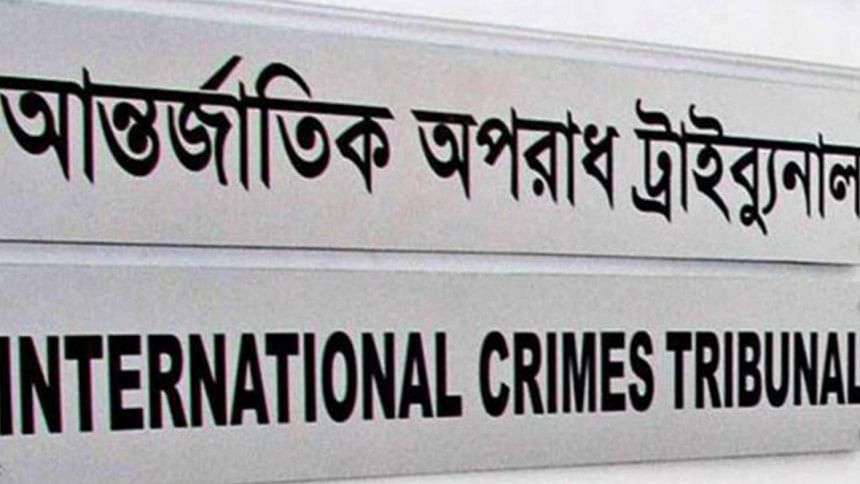 The International Crimes Tribunal-1 today concluded war trial proceedings against four Moulvibazar men and kept their verdict in waiting.
The three-member tribunal led by Justice Md Shahinur Islam has kept the verdict for "any day" after both sides completed closing arguments, Prosecutor Sheikh Moshfeq Kabir said.
The accused are facing two charges of genocide and crimes against humanity committed during the Liberation War of 1971.
Wrapping up their arguments, Prosecutor Syed Haider Ali sought capital punishment for all the accused saying they have been able to prove all charges. Defence counsels Abdus Sobhan Tarafder and Abul Hasan sought acquittal of their clients claiming that prosecution failed to prove charges.
Of the accused, Akmal Ali Talukder, 76 is now in jail while Abdun Nur Talukder alias Lal Miah, 62, Anis Miah, 76, and Abdul Musabbir Miah, 64, of Rajnagar upazila of the district are on the run.
The tribunal framed two charges against them on May 7 last year after the prosecution pressed charges on May 31, 2016.
The four were involved with Muslim league and during the Liberation War, Akmal was a member of local Peace Committee, an anti-liberation organisation, while the other three were involved with Razakar Bahini, an auxiliary force of the Pakistani occupation army, investigators said.
After the war, Akmal did not get involved with any political party while the others got involved with Jamaat-e-Islami, they added.
One of the charges involves looting of and arson attacks on 132 houses, killing of 59 people and rape of six women of Panchgaon village in the upazila between May 7 and 8.
Another charge involves looting and arson attacks on four houses and abduction and killing of two people of Pashimbhag village between November 24 and 25.
Prosecution produced 13 witnesses including investigation officer of the case Hari Debnath to prove the charges but defence declined to produce any witness.