Torture during pregnancy: Nilphamari baby dies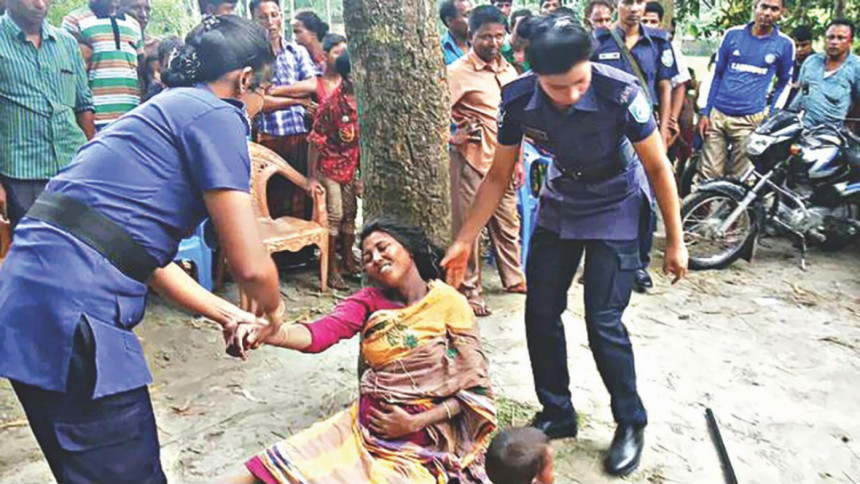 The woman who was tied to a tree and tortured during pregnancy allegedly by ruling party activists in Nilphamari has lost her premature newborn.
The baby, nine-week premature and weighing only 900 grams, died at the intensive care unit, our local correspondent reports quoting an attending nurse.
The newborn was in an unstable condition since birth on Monday, said Professor Ferdousi Sultana, a gynecologist at Rangpur Medical College Hospital.
Read More: Torture on Pregnant Woman: Three arrested
Shefali Begum, 32, admitted to the hospital in a traumatised condition on Saturday gave birth to a daughter two days later after a surgery on her.
"The infant was kept in an intensive care unit. But all efforts went in vain as the child could not be saved," Lovely Begum, an attendant nurse said.
Shefali, wife of a rickshaw puller, said some people tied her to a mango tree and tortured her on instructions of local Awami League leader Abdul Kader on Friday.
The political leader is the Khalisha Chapani union-level president of Awami League.