Tavella murder blueprint unearthed: DMP chief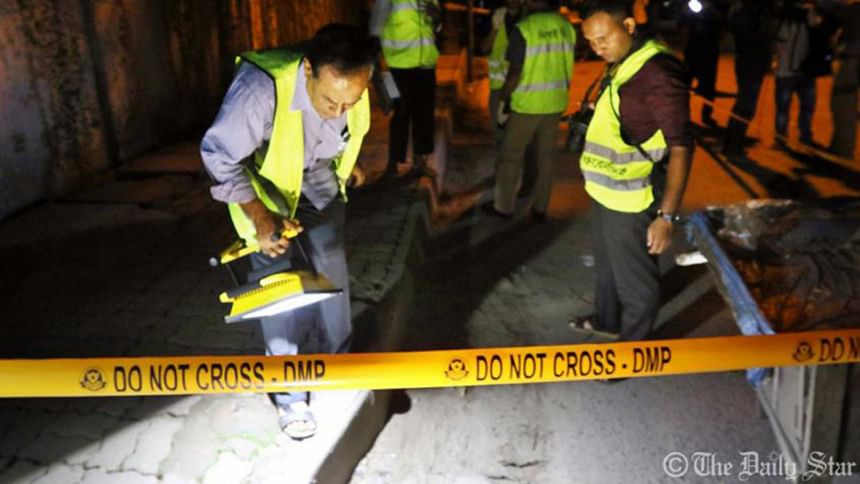 Dhaka Metropolitan Police (DMP) Commissioner Asaduzzaman Mia said they have unearthed the conspiracy and blueprint behind the killing of Italian aid worker Cesare Tavella.
"We have unearthed the conspiracy and blueprint. You will be informed about that in proper time," he told reporters at a press conference held at DMP media centre on security measures during Durga Puja and Ashura.  
Italian national Tavella was shot dead in Gulshan diplomatic zone on September 28. Though more than three weeks have passed, no culprits have been arrested.
Police identified three persons, two of them activists of Dhaka unit BNP, with suspected links to Tavella murder, Bangla daily Prothom Alo reported today.
Two of them are said to be Md Rasel and the other Tamjid Mohammad.
Four days ago, Home Minister Asaduzzaan Khan said they were close to unraveling the mystery behind the murder that raised alarm both at home and abroad.
Though Islamic State reportedly claimed responsibility for the killings, investigators ruled out any militant links to the murder and blamed the killing on national and international conspiracies.
In today's briefing held at DMP's media centre, Asaduzzaman Mia again refuted any militant link to the murder and said cops are trying their best to catch the culprits.
He also spoke regarding the security measures throughout Dhaka for the festivity of Durga Puja and assured of adequate measures taken to ensure safety for all.