Take all steps possible to protect citizens, US tells Bangladesh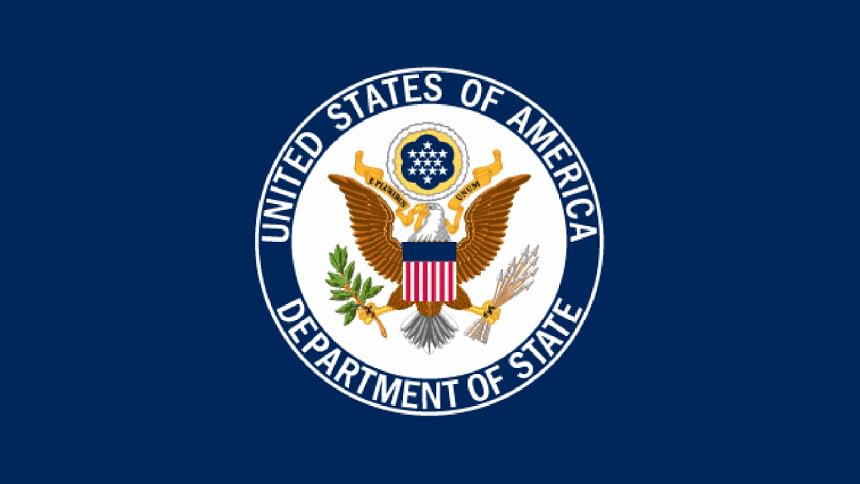 The United States wants to see Bangladesh government take every step possible to protect its citizens.
Mark Toner, a spokesperson for the US State Department, said this in yesterday's daily briefing.
When a reporter said that "Islamic State and Taliban" claim responsibilities for the recent attacks, Toner said, "I'm aware of some of these claims, and it's – it's a very complex situation on the ground."
READ More: 2 hacked to death in Dhaka flat
"Look, I mean, what we're asking for is that the government conduct, as I said, an investigation into these attacks, these brutal attacks and these brutal murders, that identifies who the perpetrators are. I don't think we can say with certainty – I mean, as you said, there's been various claims of responsibility," the spokesman said.  
He further said: "We have no reason to – not to believe those claims of responsibility. But what is clear is that there is a threat on the ground. I mean, we've seen several now murders, brutal murders, over the past several weeks."
Asked about US Secretary of State John Kerry's call to Prime Minister Sheikh Hasina, Toner said, "Well, I know that he offered US support for the ongoing investigation into these recent attacks, certainly the one that killed our own employee and human rights advocate, as well as his friend and colleague earlier this week."
Also READ: US Secretary of State Kerry calls Bangladesh PM Hasina, seeks justice for Xulhaz
"And the secretary did urge the prime minister to ensure a thorough investigation into these and other attacks, recent attacks, and to redouble efforts by law enforcement to protect these individuals who we believe are at risk," the spokesman said.
Kerry on Thursday called Hasina to offer US support for the investigation into the attack that killed human rights advocate and US Embassy employee Xulhaz Mannan, along with Tonoy Mahbub, earlier this week.
The Secretary also condemned other incidents in a recent spate of violence.
He urged the prime minister to ensure a thorough investigation of all of these incidents, and to redouble law enforcement efforts to prevent future attacks and protect those who are at risk.