Teachers want students freed; Nahid cites law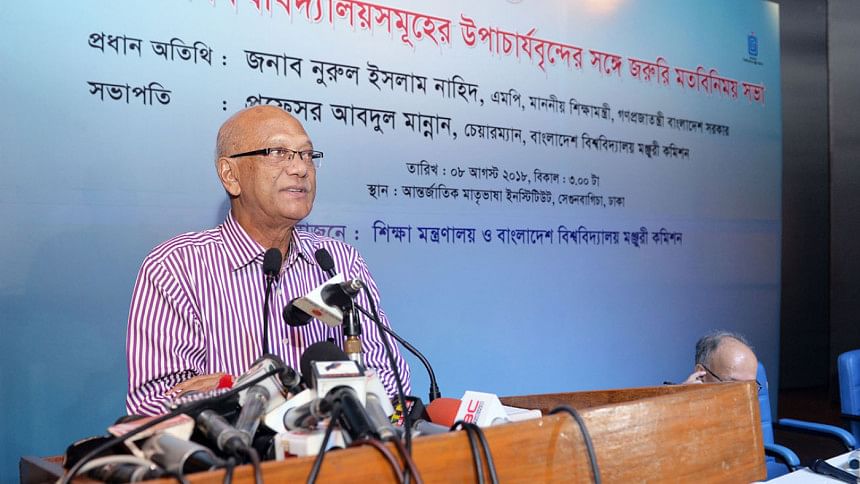 Education Minister Nurul Islam Nahid has said the law will take its own course against students who have been booked during the student protests in Dhaka.
The minister made the remark in response to teachers seeking release of students who have been arrested and remanded in connection with the student protests.
So far, 29 cases have been filed across 16 police stations. Among those detained, 37 have been freed and 22 students of private universities in Dhaka have been remanded.
Vice chancellors of the private universities met Education Minister Nahid today and pleaded general amnesty for the students, saying "they might have been provoked".
In response, Nahid said: "Law will take its own course against the students who have spread propaganda and created unstable situation in the name of student movement."
Nahid said: "I am not anyone to deal with the issue. Rather the law will take its own course in this regard."
University students joined in the latter phase of protest demanding safe roads that continued for eight days following death of two college students due to reckless driving on July 29.
Beside Dhaka University, students of privately-run North South University, East West University, Independent University, and several others participated in the protests – which turned violent when police and ruling party activists flexed muscles.