30 cases filed for expired license, invalid papers at Science Lab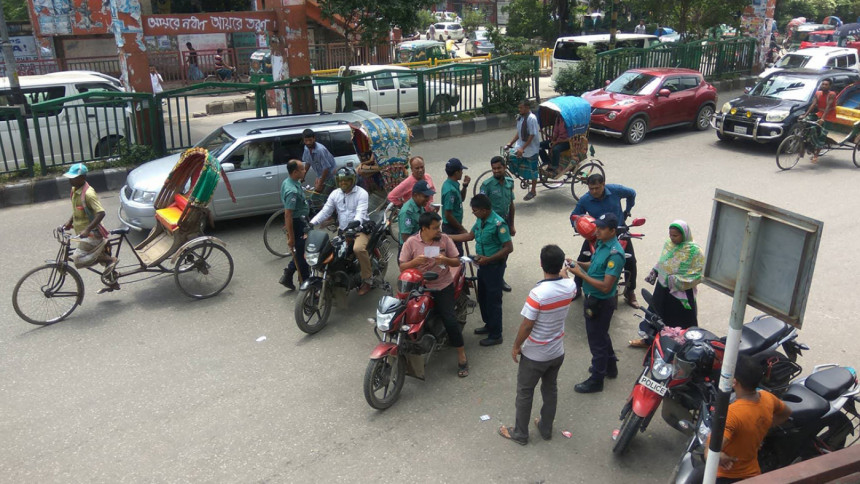 Traffic police today filed at least 30 cases against vehicles at Science Lab intersection in Dhaka for carrying expired licenses or having invalid papers.
"The cases were filed for using hydraulic horn, expired licenses and invalid papers," said Shamsuddoha, on-duty traffic sergeant.
Traffic police have been conducting the drives on the road as city police began yesterday "Traffic Week" against unfit vehicles, fake licences and drivers without proper documents amid student protest demanding safe roads.
Soon after two students were killed in a road accident on Airport Road from July 29, students gathered at Science Lab intersection and waged demonstration. But today, there was no presence of students in the area since morning, reports our correspondent from the spot.
Presence of vehicles was more than other days on the roads.