Bangladeshi driver killed in Malaysia road crash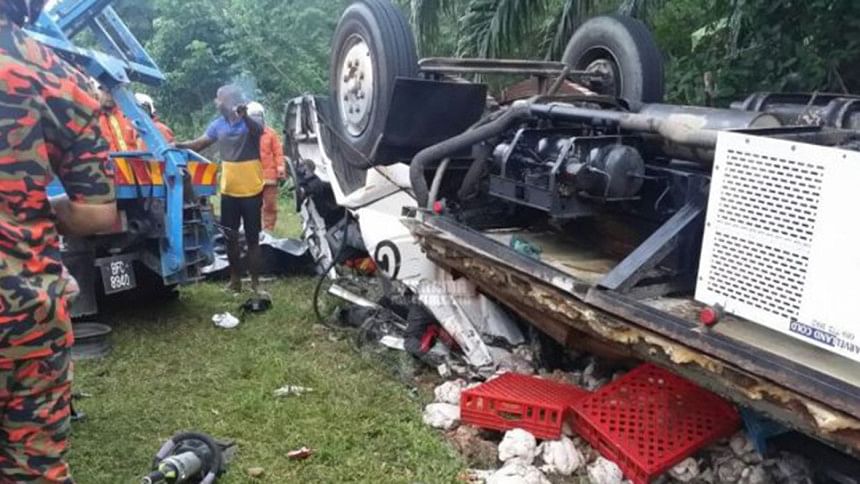 A Bangladeshi man was killed in a road accident on Jalan Bahau-Kemayan highway in Malaysia's Jempol area yesterday.
A lorry laden with frozen processed chicken overturned killing the Bangladeshi driver and an attended on the spot, said Jempol Police Superintend Noorzainy Mohd Noor. 
Another attendant was seriously injured, he said.
He identified the dead men as driver Tanvir Ahammed Siddique, 46, a Bangladeshi citizen, and Ismail Fadlizah, also 46.
The injured attendant was identified as Mohd Syaaban Mohd Amin, 29, who has been sent to the Jempol Hospital, police said. 
"The accident happened around 5:30am when the lorry veered off at a sharp bend and overturned on the road shoulder, trapping Tanvir and Ismail in the crushed driver's cabin," said Superintend Noorzainy. 
He also said a check on the lorry showed that the vehicle had eight summonses for speeding between 2013 and 2015. 
The bodies of Tanvir and Ismail were sent to the Jempol Hospital, he added. 
Copyright: The Star Online/ANN