AC apologises for harassing doctor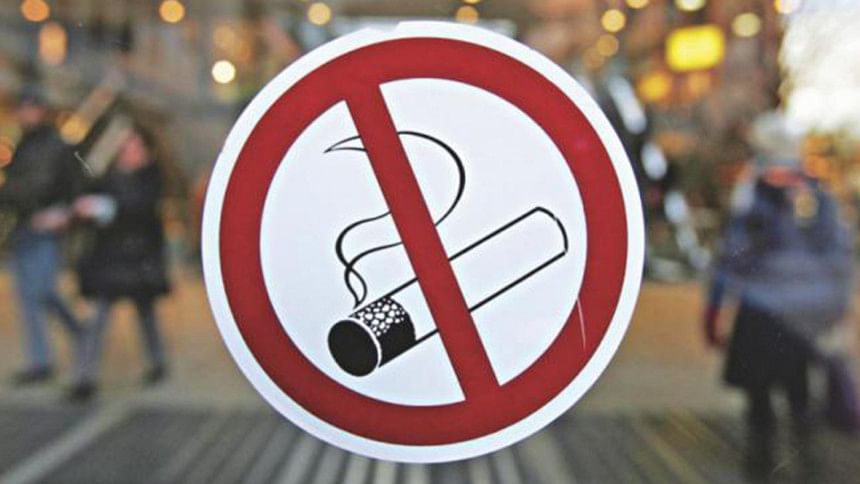 Assistant Commissioner (Land)of Moulvibazar Sadar Upazila Sunjit Kumar Chanda has apologised for harassing a doctor who asked him not to smoke on train.
Sunjit Kumar Chanda went to President Abdul Hamid Medical College in Kishoreganj yesterday and apologised to its physician Dr Rafiul Siraj.
The AC also vowed in public not to repeat such "mistake" in future, our Moulvibazar correspondent reports quoting Sunjit Kumar.
Sunjit Kumar was smoking inside the Sylhet-bound Jayantika Express from Dhaka on June 21. Dr Rafiul Siraj and some other people, who were inside the compartment, asked him not to smoke inside the train ensuing a quarrel there, Nripen Pal, a resident of Kishoreganj who was present at the scene during the incident, told the correspondent.
When the train reached Shayestaganj Railway Station, Sub-inspector (SI) Tutul and some other plainclothes policeman forced Dr Siraj and the other people, who protested smoking on train, to come out of the train following the instruction of the AC, Nripen Pal said.
The policemen also slapped and beat them up and threatened to kill them in crossfire, he added.
The assistant commissioner then took them to Government Railway Police Station and threatened them that they would be convicted for two years by the mobile court, he added.
Following this incident, doctor, lawyer and freedom fighters of Kishoreganj submitted a written complaint to the district commissioner and superintendent of police demanding exemplary punishment of the duo. They also formed human chains on two separate days to protest the incident.