Shooting of boy: MP Liton's arms licences scrapped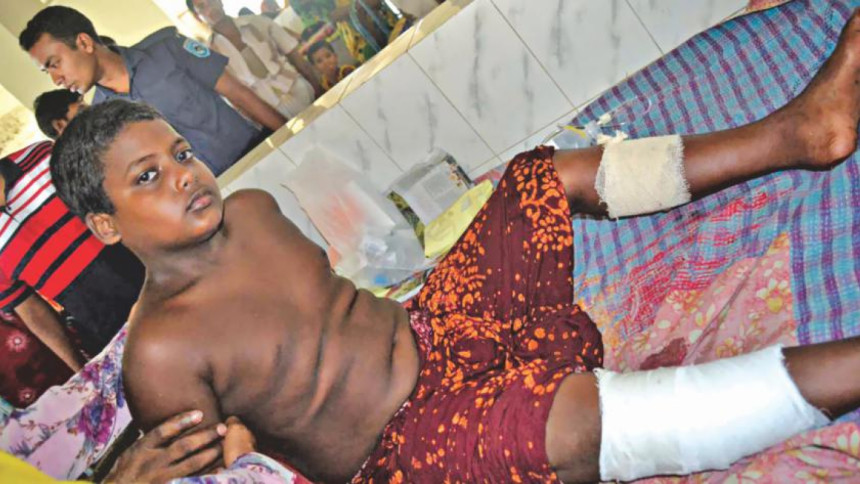 The district administration today cancelled the licence of two firearms of ruling Awami League lawmaker Manzurul Islam Liton from Gaibandha-1 following allegations against him of shooting a 10-year-old boy.
Gaibandha Deputy Commissioner Abdus Samad confirmed it to The Daily Star this evening.
Earlier yesterday, Liton's brother-in-law Tariqul Islam Shamsuddin handed over a pistol and a shotgun to Sundarganj Police Station on instructions from the local administration.
Saju Mia, father of victim Sourav Mia, filed a case against the ruling party lawmaker with the police station around 8:30pm.
The shooting took place at Brac Intersection in Gopalcharan village around 6:00am on Friday.
According to the victim's family, Sourav went for a morning walk with his uncle Shahjahan Ali. MP Liton was then returning to his home in Bamandanga from Sundarganj and stopped his car at the intersection.
When the lawmaker saw them, he called them in a hand gesture. Scared, Shahjahan started running away from there. Liton got angry at this and opened fire from his personal gun. Two bullets tore through Sourav's right leg and one through the left, they said.
Sourav, a class-IV student of Gopalcharan Govt Primary School, was undergoing treatment at Rangpur Medical College Hospital.