Salim Osman won't attend JS if he has any self-respect: Nasim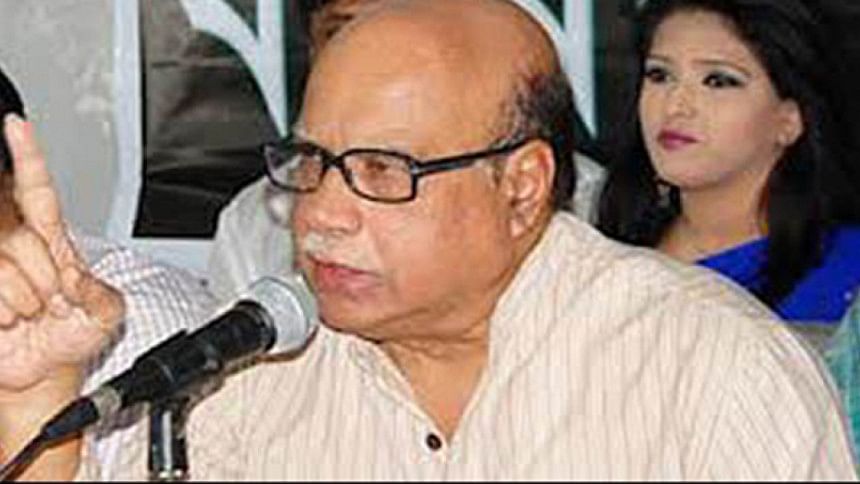 Health Minister Mohammad Nasim today said Jatiya Party lawmaker Salim Osman will refrain from joining the parliament sessions "if he has any self-respect".
"The way the teacher's humiliation was protested, they (Salim Osman) should understand it. And I think they are morally defeated. He will not attend parliamentary sessions if he has any self-respect," Bangla daily Prothom Alo reports quoting the minister.
READ MORE: Humiliating teacher: MP Salim Osman won't apologise
"Insulting a teacher is an unforgivable crime. I think he (Osman) should apologise for his actions," Nasim told journalists after visiting Shyamal Kanti Bhakta, the headmaster who was transferred to Dhaka Medical College Hospital for better treatment on Friday.
Shyamal Kanti Bhakta was beaten up by a mob and then forced to squat holding his earlobes by the lawmaker Salim Osman on May 13 for allegedly demeaning religion. A video clip of the incident went viral on social media, triggering a firestorm of protests on Facebook and Twitter besides huge public outcry.
READ MORE: Demand raised for Salim Osman's expulsion from JS
Nasim added that Salim Osman has insulted all the parliamentary members with his action, while answering to a question on Osman's involvement in publically humiliating the school headmaster.
On the issue of Shyamal getting death threats, the minister assured that necessary measures are being taken to ensure his security.
"Shyamal is physically doing well, he underwent several tests, but he is mentally shocked after the incident," the health minister said adding that they have taken full responsibility of the expenses of treatment.