MP Osman won't apologise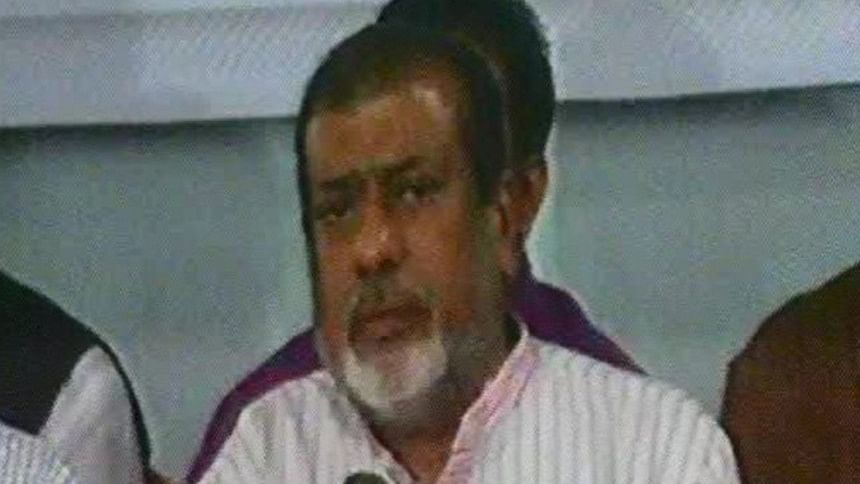 Local lawmaker from Jatiya Party, Salim Osman, today said he will not apologise for forcing a high school headmaster to squat holding his ears in public.
READ MORE: Supporters of Bangladesh MP now out to hush voices
"There is no question of an apology," an indifferent AKM Salim Osman, a member of the influential Osman family of Narayanganj, said in a press briefing this afternoon.
"I did not humiliate a teacher, I gave punishment to a person who made offensive comments on Allah," our local correspondent reports from the briefing held at Narayanganj Club Auditorium.
The action of humiliating a teacher that took place last Friday drew condemnation in the social media as well as several ministers of the cabinet.
READ MORE: Humiliated headmaster reinstated, school governing body scrapped
While reinstating the suspended headmaster to his post today, Education Minister Nurul Islam Nahid said "injustice" was done as the allegation of demeaning religion was found false.
In a previous interview given to BBC, Osman claimed that his actions were based on "saving the life of the headmaster after he demeaned religion."
Shyamal Kanti Bhakta, the humiliated teacher of Narayanganj's Piyar Sattar Latif High School, today alleged that the lawmaker had slapped him a few times during the incident. He demanded justice for the abuse.