'Safeguard country's independence, sovereignty,'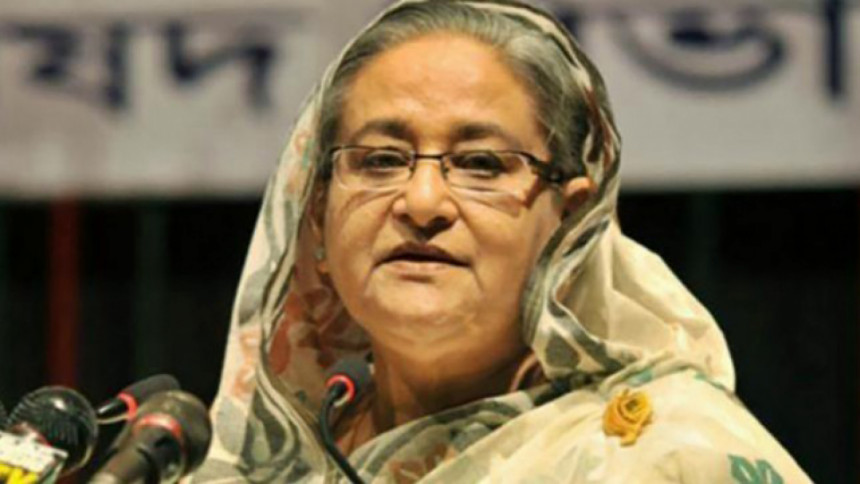 Prime Minister Sheikh Hasina today called upon the newly commissioned Bangladesh Air Force (BAF) cadets to safeguard the country's independence and sovereignty.
"Today is a day of joy and important as well for you all. From now on, you have been entrusted with the duty of protecting the sovereignty and independence of the country. You should have to remain alert and prepare all the time to discharge your duty accordingly," she said.
She said this while addressing a ceremony at the parade ground of the Bangladesh Air Force Academy in Jashore marking the President Parade-2019 of the passing out cadets of no 76 BAFA Course and DE-2018 Course.
The premier greeted the freshers and said, "It is your first and prime responsibility to protect the country's independence and sovereignty by even making the highest sacrifice".
She also expressed her desire that the freshers would always stand beside the people and serve the country by self-sacrifice.
Mentioning that patriotism and dutifulness is the motto of a soldier, she said, "There is no way to divert the way. Improved character and mental strength can establish a soldier as an ideal one."
The prime minister called upon the freshers to obey the order of their senior officers and maintain the chain of command to make the air force a well-disciplined one.
She simultaneously asked the newly commissioned cadets to be remained prepared all the time to enhance the professional excellence with proper utilisation and practice of the training taken from the air force academy.
The premier asked the new air officers to develop themselves as the competent successors of the future leadership being imbued with the honesty, sincerity and integrity.
"I personally believe, you will discharge your duties to make the sky of Bangladesh free, being inspired with the patriotism and respectful to the Constitution," she said.