Rony was riding his MP mother's car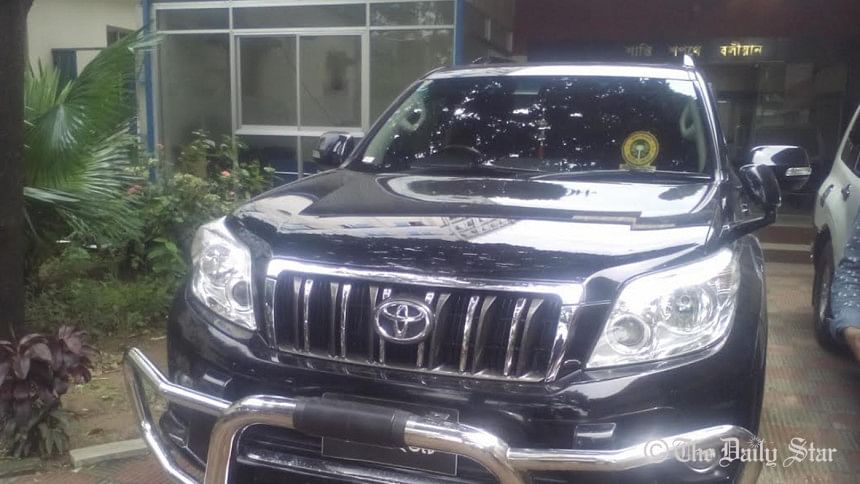 Bakhtiar Alam Rony shot down two people in Dhaka riding out his lawmaker mother's car with the sticker of a parliament member, police said today.
The black Prado belongs to ruling party lawmaker Pinu Khan, Rony's mother, Monirul Islam, spokesperson of Dhaka Metropolitan Police (DMP), told the media today.
"The vehicle was seized from Nam flats yesterday. We have primarily confirmed Rony fired the shots from inside the black Prado," he said adding that police traced the car with help of CCTV footages.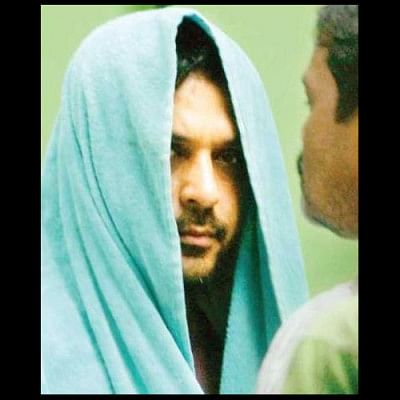 The vehicle bore the seal of a parliament member when it was produced before the media today. However, later the seal was removed.
Meanwhile, Awami League MP Pinu Khan said she had complete respect for the law and handed over the vehicle for the purpose of fair investigation.
Rony said to have shot down two persons in Dhaka in a drunken rage in the night of April 14. Now in jail, he is a leader of the Jubo League. His mother is general secretary of Mahila Awami League.
He said to have told investigators that he fired the shots "out of frustration" over the post-midnight traffic.
Media reports say that police have filed a statement to the court withholding information that the bullets killing the two persons were fired with Rony's gun.
It has also been reported that police themselves fear that Rony is powerful enough to influence the witnesses and plaintiffs and requested the court not to let him out on bail.
However, police have asserted that they are not favouring Rony in any circumstances.