Rohingya man killed in Cox's Bazar 'gunfight'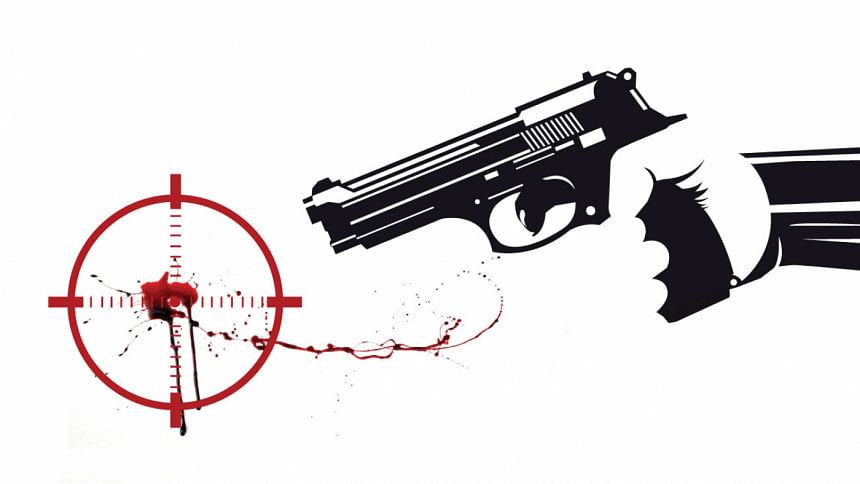 Rohingya man, accused in several criminal cases, was killed in a reported 'gunfight' with police at Shalbagan in Teknaf upazila on early today.
The deceased was identified as Mahmudul Hasan, 37, son of Baker Ahmed of Nayapara Rohingya camp.
Pradip Kumar Das, officer-in-charge of Teknaf Police Station, said they arrested Mahmudul on yesterday noon for possessing firearms.
After interrogation, a team of police, led by Additional Superintendent Redwan Ahmed, conducted a drive around 1:00am in the area along the Rohingya camp for recovering firearms.
When the police team reached the area, Mahmudul's associate opened fire, leading to a gunfight.
At one stage, Mahmudul was shot while others managed to flee. He succumbed to his injuries while being taken to the Sadar hospital.
Three policemen were also injured in the gunfight.
Four firearms, including a pistol, two magazines, 18 bullets and 13 cartridges were recovered from the spot.