Prof Zafar Iqbal 'out of danger', being taken to Dhaka CMH
'He is out of danger'
Renowned writer Prof Muhammad Zafar Iqbal was stabbed by an unidentified youth on Shahjalal University of Science and Technology (Sust) campus in Sylhet this afternoon.
"He is out of danger after surgery and being taken to Dhaka Combined Military Hospital (CMH) tonight following direction of prime minister for proper treatment," said Brig Gen Mahbubul Haque, director of Sylhet MAG Osmani Medical College Hospital.
The attacker, aged around 25, stabbed on the head of Prof Zafar Iqbal from behind with a sharp weapon at Mukta Mancha on the campus around 5:30pm, our correspondent reports quoting eyewitness.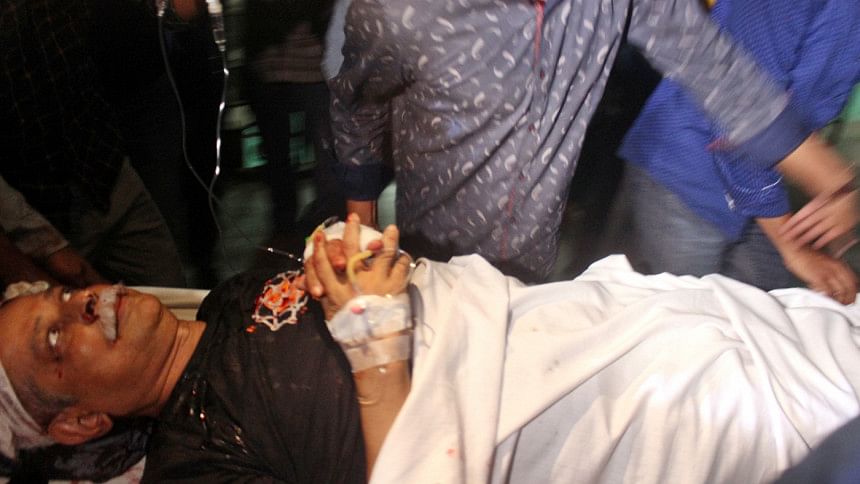 The renowned science fiction writer was attending a programme there organised by Electronic and Electrical Engineering department of the university.
He was rushed to Sylhet MAG Osmani Medical College Hospital immediately after the incident.
He sustained three wounds on his head and one in his left hand, Brig Gen Mahbubul Haque told journalists.
The attacker was caught red-handed and given a good beating on the spot. His identity and the motive of the attack could not be known immediately.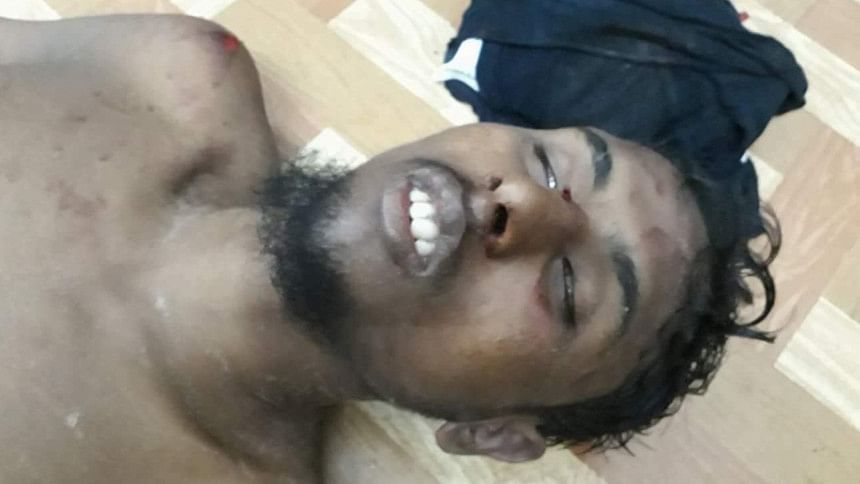 Prof Muhammed Zafar Iqbal is being taken to CMH by an air-ambulance, Sylhet Metropolitan Police Commissioner Golam Kibria, told The Daily Star.
Police could not interrogate the attacker yet as he was undergoing treatment following the beating, the police official said.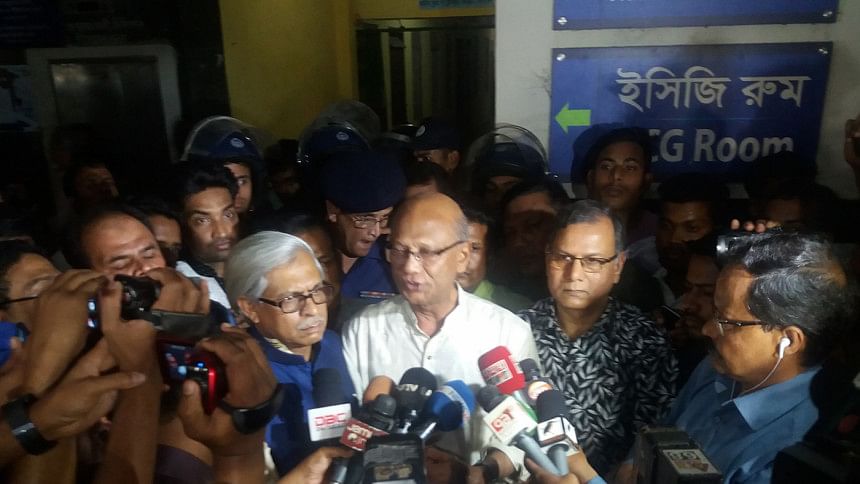 Meanwhile, Education Minister Nurul Islam Nahid went to Sylhet MAG Osmani Medical College Hospital this evening to get updates of Prof Zafar Iqbal's condition.
"Prof Zafar Iqbal is an eminent and important personality. The government is aggrieved by the attack on him," the minister said.
"Prime Minister Sheikh Hasina is very concerned about Prof Zafar Iqbal and has directed for taking him to CMH for better treatment," Nahid also said.
"Despite having deployment of law enforcers for his security, it's a matter of grave concern that he was attacked and it will be thoroughly investigated," he added.