SUST teacher, husband arrested for abusing domestic help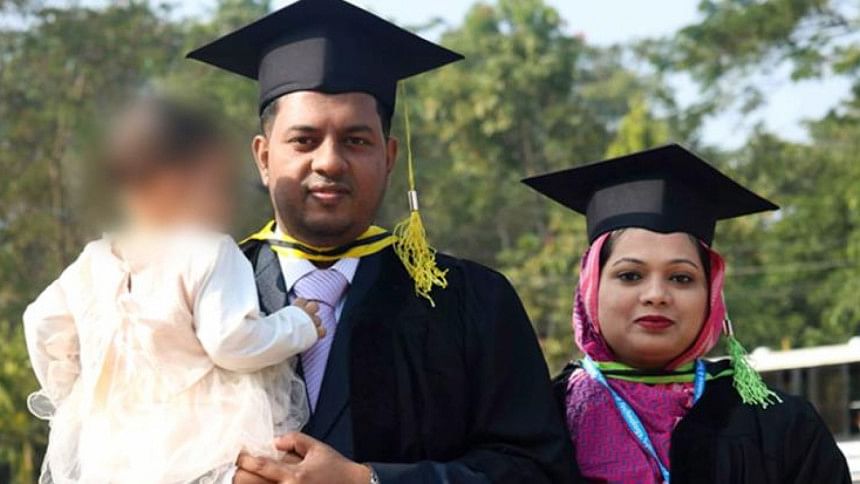 An assistant professor of Shahjalal University of Science and Technology (SUST) and her husband were arrested for abusing their 12-year-old domestic help in Sylhet city last night.
The assistant professor, Sabina Yasmin of the department of public administration, and her husband Mahmudul Islam were detained from their home at Surma residential area in Akhalia of the city, our local correspondent reports.
The victim's father Abul Kashem filed a case with Kotwali Police Station under the act for oppression against children, and the couple was shown arrested in the case, Md Selim Miah, officer-in-charge of the police station, said.
"They were abusing the child for last couple of weeks and also beat her with an iron pipe recently. On Thursday afternoon, she fled from the house seeing the door open and with the help of another domestic worker of a neighbouring house, she called 999 to seek police help," he said.
The officer-in-charge said, "On information, we rescued the victim, treated her at the hospital and took her into custody at the victim support centre."
Today, Saifur Rahman, judge of Sylhet Metropolitan Magistrate Court-2, sent the couple to jail after police produced them before the court, the OC added.