Carmichael College teachers, staff on indefinite strike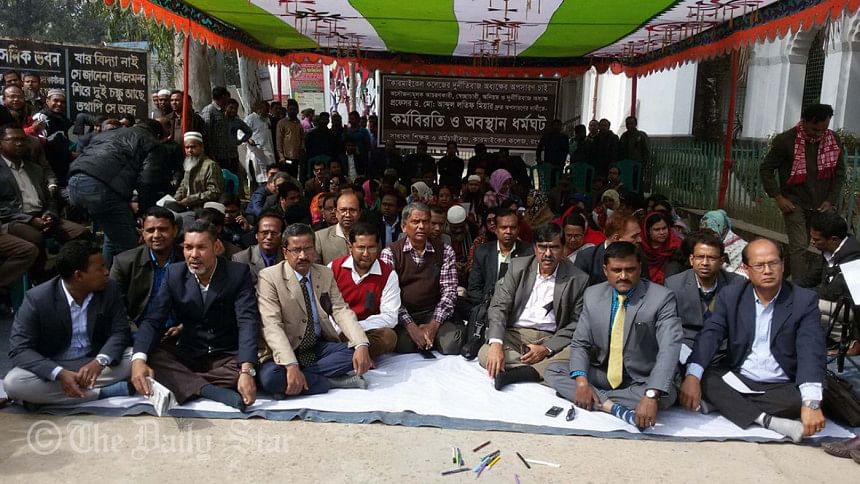 The teachers, officials and staff of
 

Carmichael College in Rangpur

 

started an indefinite strike today demanding removal of its principal over his alleged involvement in corruption, misuse of power, nepotism and misbehaviour.

Around 378 teachers, officials and staff of the century old educational institution began their strike around 9:00am on the campus and staged a sit-in demanding withdrawal of principal Dr Md Abdul Latif Mia. 

No clashes and other academic activities were held at the college due to the strike, reports our Dinajpur correspondent.

"We will continue boycotting classes until our demand is fulfilled," Aktaruzzaman Chowdhury, general secretary of Teachers' Welfare Association, told the correspondent. 

The agitation has been taking place as per a prior announcement, he added.

Expressing solidarity with strike, students of the college formed a human chain and brought out procession on the college campus to press home the demand.

Contacted, Dr Abdul Latif, principal of the college, said that the allegations brought against him were false and fabricated.

He also questioned the agitation of the teachers and officials saying first class officials cannot wage such movement.

The protesters were continuing their agitation till 3:00pm when the report was filed.