There was no lacking in security: CEC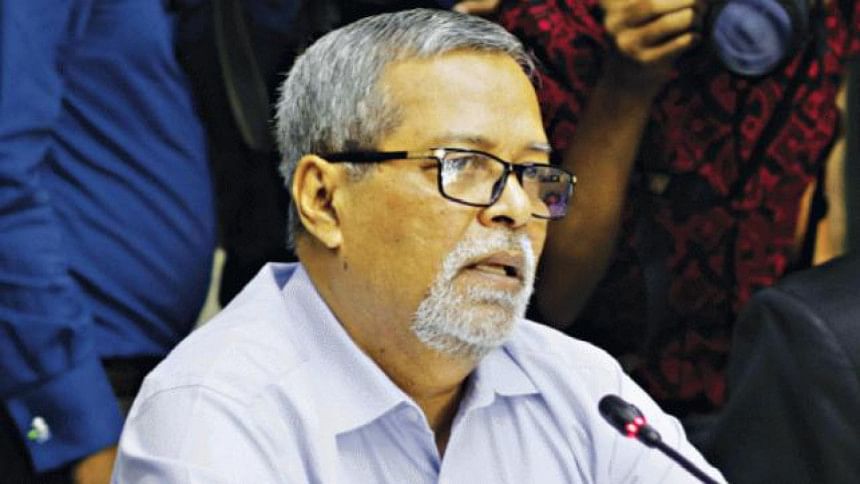 Terming the Rangamati gun attack a clandestine one, Chief Election Commissioner KM Nurul Huda today said there was no lacking in security in the area.
"We know nothing, who were responsible for the attack and why the attack was carried out. It was a clandestine attack," Huda said while talking to the reporters at Chittagong Circuit House this noon.
Army, Border Guard Bangladesh, Rapid Action Battalion and police forces were with the election officials and there was no negligence of the law enforcers while the Election Commission was on high alert, Huda said.
"I have already instructed the police department to investigate the incident and asked them to book the real attackers for justice," the CEC said.
At least seven people, including two polling officials and four Ansar personnel, were shot dead and 14 people were injured in the deadly attack in Rangamati's Baghaichhari upazila during the second phase of upazila election yesterday.
Earlier, Huda went to the Combined Military Hospital in Chittagong this morning and visited the injured people at the hospital.
A jeep of BGB was heading with the election officials, results of the election and election materials with the protection of the law enforces and the protocol car went ahead, he said.
The attackers carried out the attack from behind at a place which was so narrow that the protocol vehicle could not take u-turn to resist the attack, he added.
The miscreants deliberately chose the place to carry out the attack, the CEC said adding that, "It was a preplanned attack."   
After visiting the injured people, the CEC said the commission will take all treatment responsibility of the victims.
At the same time, the CEC said the family members of the people who were killed in the attack will be given financial aids.