PM describes land bill passage as milestone in Bangladesh-India ties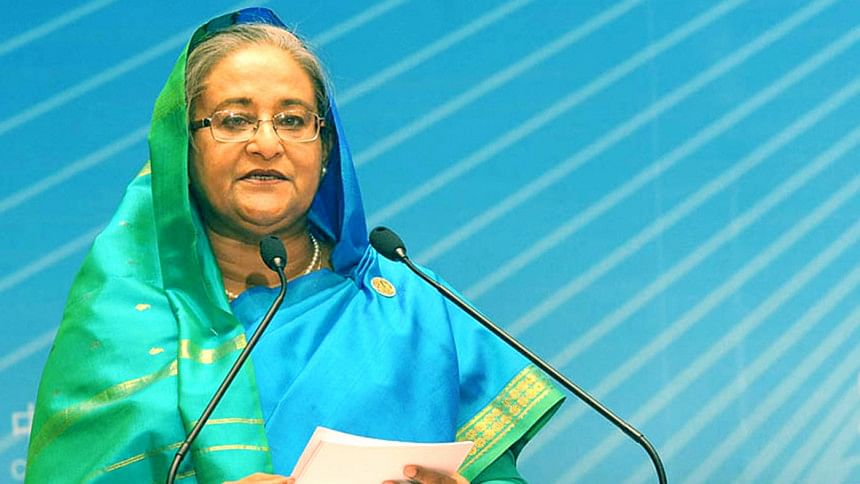 Prime Minister Sheikh Hasina today said a milestone will be created in the friendly relations between Bangladesh and Indian with the passage of Land Boundary Agreement bill in Indian parliament.
"India is the trusted friend of Bangladesh. India always stood beside Bangladesh during its bad times and still remains so," Hasina said in her immediate reaction to the development.
Prime minister's Press Secretary AKM Shamim Chowdhury conveyed the premier's reaction to The Daily Star.
"Through the passage of the bill, the commitment of the two great leaders of the region as well as the world -- Father of the Nation Bangabandhu Sheikh Mujibur Rahman and Srimati Indira Gandhi has been materialised," she said.
The premier congratulated the enclave people of both sides and said the long standing dream of them has come true today.
She directed the administration and law enforcement agencies to ensure security and welfare of the enclave people following the new development.
Hasina, also president of the ruling Awami League, hoped that the friendly relations between Bangladesh and India will be progressing day by day.
She thanked Indian President Pranab Mukherjee, Prime Minister Narendra Modi, Opposition Leader Sonia Gandhi, speakers and members of Rajya Sabha and Lok Sabha, the administration and people of the country for the landmark development.