100% dependency on India for onion a wrong decision: Minister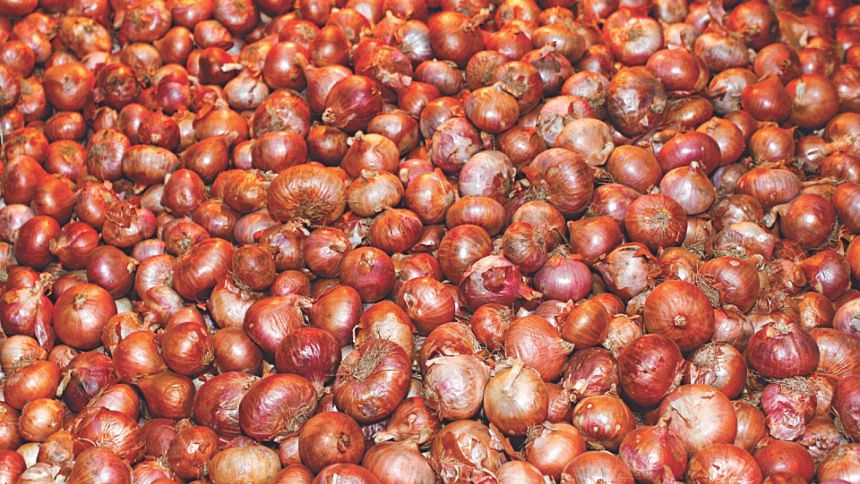 Commerce Minister Tipu Munshi has said he could not predict exactly when onion price will come under control in the country.
"I can say the onion price might come down by mid-December or at the end of the month when locally grown onion will come to market and import of the ingredient from abroad will begin in a full swing," he said.
The commerce minister was speaking at a press conference at the Media Centre of the parliament complex in Dhaka after a meeting of the parliamentary standing committee on commerce over the issue.
"It is our wrong decision of 100 per cent dependency on India for importing onion," Tipu Munshi said.
At the same press conference, Tofail Ahmed, chairman of the parliamentary committee, said he does not believe in having the existence of syndicate in the onion market.
"Traders are our friend. It is not possible to come down the price of onion forcibly," Tofail also a former commerce minister said.      
Officials of the commerce ministry on Friday said that there was a shortage of onion in the market as the expected quantity of imported onion has yet reached the country.
Onion price began to rise about two months ago when India restricted its onion export.
Earlier in November, per kg of locally grown onion was sold at Tk 100-120 in the kitchen markets in the capital while on November 15, per kg of onion was sold at Tk 240-260.
In a bid to pull reins of the onion price, the government finally took a decision to fly in onion from abroad.
On November 20, an air cargo carrying the first consignment of onion from Karachi reached Dhaka.
On Friday, local onions were selling between Tk 220 and Tk 240 a kg in the retail markets and the imported one between Tk 150 and Tk 200 a kg.