Nusrat murder case to be taken to Speedy Trial Tribunal: Minister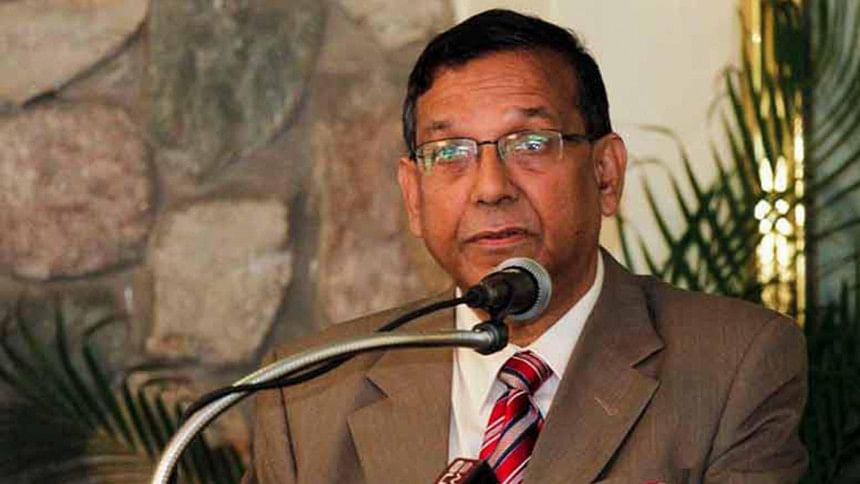 Law Minister Anisul Huq today said if necessary, the case filed over murder of Feni madrasa student Nusrat Jahan Rafi will be sent to Speedy Trial Tribunal for its quick disposal.
"I will instruct the prosecution to take the murder case as a first priority so that the case is settled quickly," he said while replying to a question from a reporter after a meeting at the Home Ministry on the Road Transport Act 2018.
The minister said investigation into the murder case is going on and once the investigation is completed, a charge sheet will be placed before the trial court.
Then, the govt will take necessary steps for quick disposal of the case so that justice is meted out, he said.
WHO IS NUSRAT?
Madrasa student of Feni Nusrat Jahan Rafi lost her battle for life at Dhaka Medical College Hospital last night, five days after she was set ablaze in Feni -- an incident that touched off outrage all over the country.
A group of four unidentified persons poured kerosene on the 18-year-old girl and set her afire on April 6 allegedly for refusing to withdraw a case against the principal of Sonagazi Islamia Senior Fazil Madrasa over sexual assault on her late last month.
The officer-in-charge of Sonagazi Model Police Station has been withdrawn for his alleged negligence in handling the case over setting the madrasa girl on fire.
Meanwhile, a Feni court has placed the madrasa principal Maulana Siraj Ud Doula, the main suspect in the case, on a seven-day remand over the incident.