Another youth arrested over Nusrat murder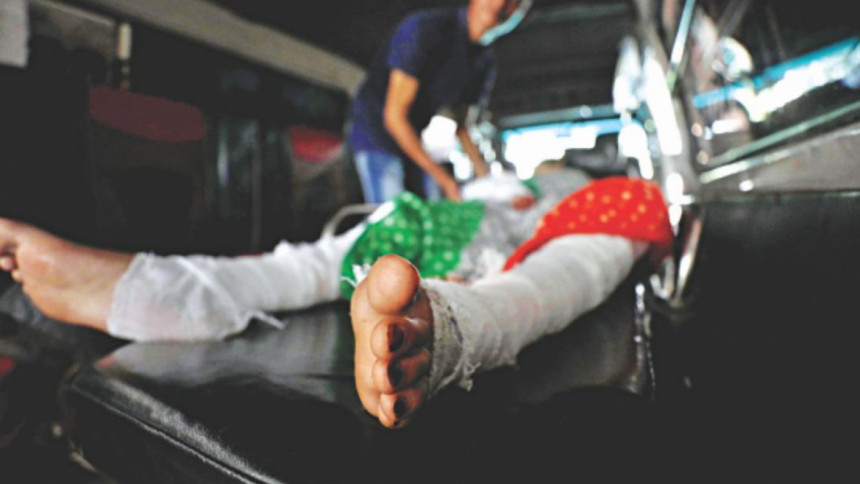 Police Bureau of Investigation (PBI) has arrested another youth in connection with the murder of Feni madrasa girl Nusrat Jahan Rafi.
Md Shamim, 19, an Alim examinee of Sonagazi Islamia Fazil Madrasa, was arrested from Tulatoli area of Sonagazi in Feni last night, a correspondent reports quoting Inspector Shah Alam of PBI.
The police official said he was arrested upon information from other arrested accused -- Nuruddin and Shahadat.
With this arrest, police have so far arrested 14 people in connection with the murder.
WHAT HAPPENED TO NUSRAT?
Nusrat, a student of Sonagazi Islamia Senior Fazil Madrasa, was set ablaze on April 6 allegedly for refusing to withdraw a case filed against the principal for sexually harassing her late last month.
Only a few minutes before the Alim exams on April 6, four unidentified people allegedly took Nusrat to the roof of the three-storey administrative building of the madrasa saying one of her friends was being assaulted there, victim's brother Mahmudul Hasan Noman had told this newspaper earlier.
She lost her battle for life on April 10, five days after she was set afire -- an incident that sparked outrage all over the country.