Not IS, offshoots of Jamaat-Shibir: Home minister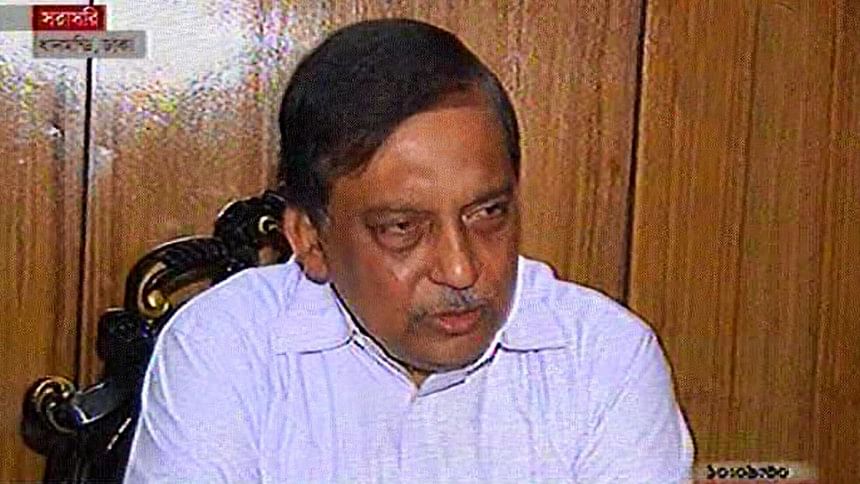 There is no organisational structure of terrorist outfit Islamic State (IS) in Bangladesh, Home Minister Asaduzzaman Khan reiterated today, hours after SITE reiterated its reports on IS claim of two foreigners' murder and Shia headquarters bomb attack.
"Those who claim to be Islamic State here are offshoots of militant outfits Huji, al-Qaeda and JMB [Jama'atul Mujahideen Bangladesh]. They all have their roots within Jamaat-Shibir," he told reporters at his residence in Dhanmondi.
US-based for-profit SITE Intelligence Group attributed the murder of two foreign nationals and the bombings on Shia Muslim community in Old Dhaka to the IS.
But Bangladesh government has repeatedly denied any organisational form of the terrorist group inside the country.
SITE defended its claim in a press release yesterday, saying its IS reports were authentic and Bangladesh authorities would "do better to face the reality".
Rebutting the claim, Home Minister Asaduzzaman Khan said: "Claim of these militant activities were not found in the main website of the IS. They were done from somewhere else."
There is a local and international conspiracy to stir up instability in the country, he said.
"We are arresting them (militants) all. They will be brought to face justice."
Foreign countries issued and maintained security alert for their citizens in Bangladesh since the murders of Italian national Cesare Tavella on September 28 and Japanese Kunio Hoshi five days later. On October 24, three improvised bombs were blasted at Shia headquarters Hossaini Dalan in old Dhaka prior to Tazia procession, killing one teenager and injuring 87 others.