Not Farakka, it's heavy rain causing flood: Ministry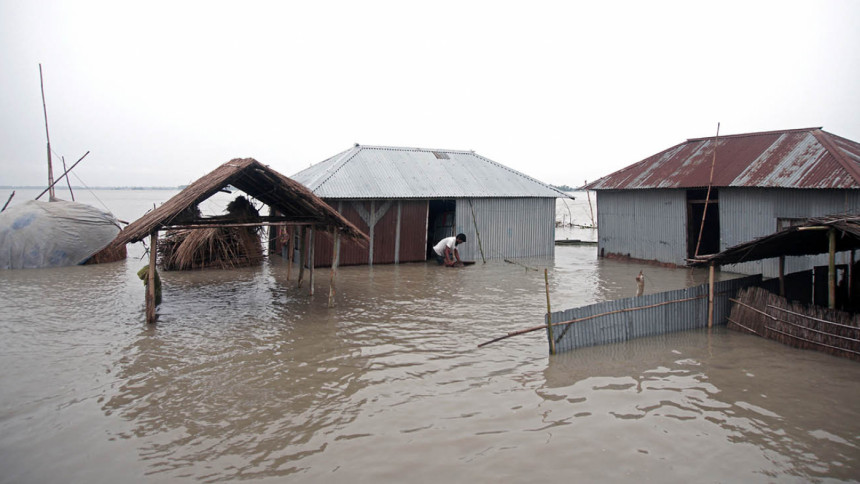 It is heavy rain for which the water level in the Padma and Ganges rivers is increasing and creating a possibility of floods in the country.
The Ministry of Water Resources issued a press release in this regard.
In the release, the ministry ruled out any threat of flood due to open gates of Farakka barrage after some areas were flooded in India's Patna yesterday.
The release signed by Public Relation Director Munshi Enamul Haque said, several media outlets reported that there is a threat of flood created for opening all the gates of Farakka barrage.
"But the fact is the gates of Farakka barrage remain open from July to October every year which is a part of regular management," the release adds.
"Water level in both the Ganges and Padma rivers are increasing due to the depression and heavy downpours which may create a threat of flood in areas of Bangladesh and India," it said.
It added that the government have already taken necessary steps to combat with floods if reported anywhere.