Writ seeks probe into rawhide price slump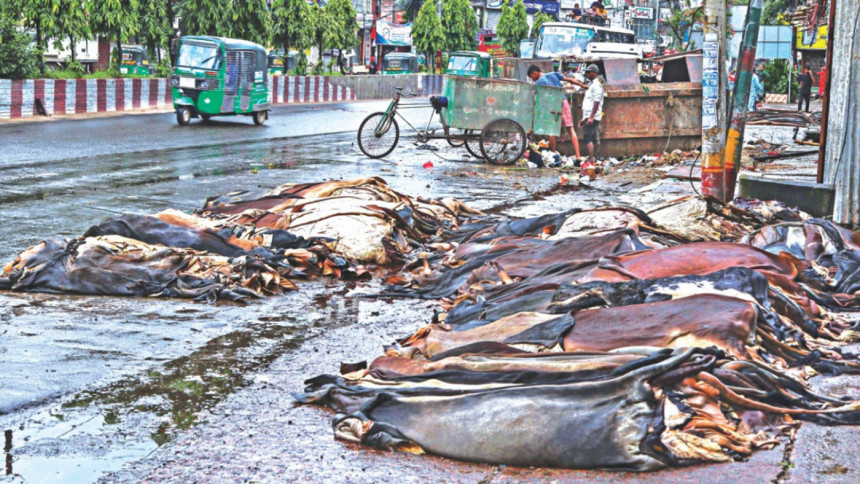 A Supreme Court lawyer today filed a writ petition with the High Court seeking its directive on the government to form an inquiry committee to find out the reason and people responsible for the unprecedented and drastic fall of price of rawhide during the Eid-ul-Azha this year.
Barrister Mohiuddin Md Hanif Farhad submitted the petition to the HC challenging the inaction and failure of the authorities concerned in preventing the price slump of rawhide.
Secretaries to the ministries of commerce and industries, chairman of Bangladesh Tanners' Association, and president of Bangladesh Hide and Merchants' Association have been made respondents in the petition.
In the petition, Barrister Mohiuddin prayed to the HC to direct the authorities concerned of the government to form an inquiry committee to find out the reason behind the drastic fall in price of rawhide and the people responsible for it.
The lawyer also said in the petition that rawhide is the most important raw material for the leather industry which is the second largest export commodity of the country, and the price slump of rawhide during Eid-ul-Azha has affected the industry and also the poor people who sell the rawhide to merchants.
The petition was placed before two HC benches for hearing but the benches refused to hold the hearing today, Barrister Mohiuddin said, adding that he would place the petition before a HC bench tomorrow for its hearing.