SC stays 154 tanners' fine till July 17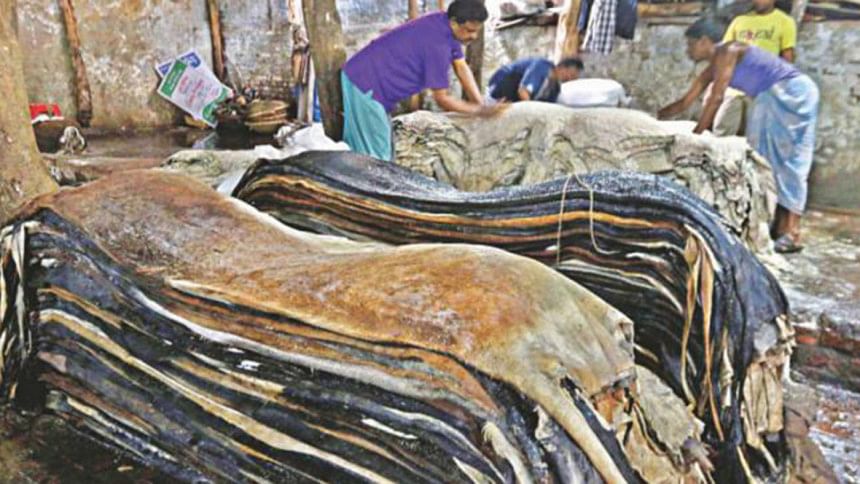 The Supreme Court today stayed till July 17 a High Court order that had ordered 154 tanners of Dhaka's Hazaribagh area to pay Tk 50,000 each per day in compensation for damaging the environment.
Chamber Judge of the Appellate Division Justice Hasan Foez Siddique passed the order following a petition filed by Tannery Owners' Association and Finished Leather Export Association seeking a stay on the HC order.
The chamber Judge also sent the stay petition to the full bench of the Appellate Division for its hearing on July 17.  
The HC in its June 16 order asked the owners to deposit the money with the state exchequer from the date of receiving copies of the HC order until relocation of their factories to Savar Tannery Industrial Estate.
The High Court order came following a petition by Human Rights and Peace for Bangladesh.
The court also ordered the environment secretary to assess the environmental damage caused by the tannery industry to the Buriganga River and submit a report to it by July 17.
Environmental hazard of tanneries
The tanneries in Hazaribagh area release thousands of litres of untreated and toxic waste to the Buriganga River every day, posing a serious risk to humans and the aquatic life.
Taking into account the health and environmental hazards caused by the tanneries, the government in 2003 took up a project to relocate those to Savar.
The project was first scheduled to be completed by December 2005. But the deadline was extended more than a dozen times at the request of the tanners.