Coronavirus: 20 including 8 doctors home-quarantined in Cox's Bazar, South Tekpara area under lockdown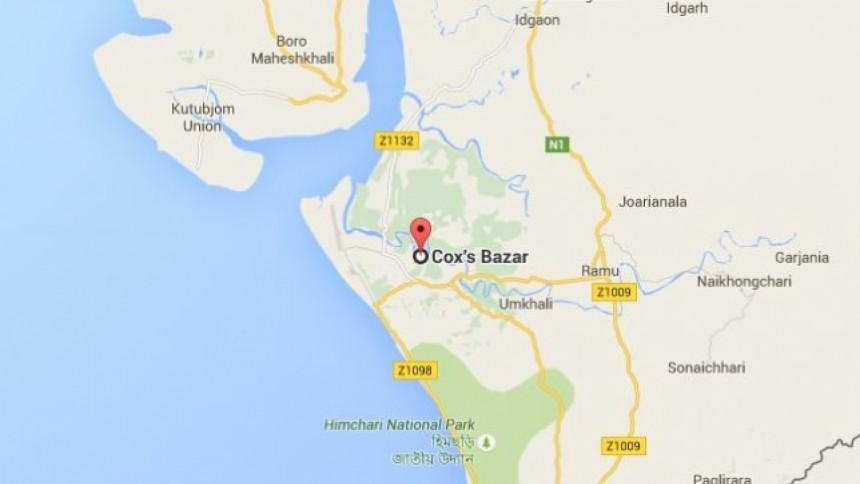 Twenty people including eight doctors were asked to go into home quarantine from Cox's Bazar General Hospital, after a patient being treated there tested positive for coronavirus (Covid-19).
There are eight nurses and four janitors of the hospital, among those asked to home quarantine, reports our Cox's Bazar correspondent.
The patient who is a 60-year-old woman has been undergoing treatment at the hospital since March 18 with breathing problems, the correspondent reports quoting Dr Shaheen Md Abdur Rahman Chawdhury, resident medical officer (RMO) of the hospital.
She returned from Saudi Arabia on March 13 after performing Umra but she hid her travel information, the medical officer said.
Authorities came to know of her Saudi travel after interviewing her relatives, the correspondent said quoting the doctor.
Her blood samples were sent to IEDCR on March 22 and they got back to the hospital with the results indicating the patient is coronavirus positive today.
The woman was immediately shifted to an isolation cabin in the hospital and the doctors and nurses involved in her treatment were asked to go into home quarantine.
The Cox's Bazar district administration also announced lockdown in an area of the town in a bid to stop the coronavirus outbreak.
The lockdown was imposed on Pahartali Road in South Tekpara's Kacchhapia intersection to Pallabi lane via Khorshed Bhaban area.
Cox's Bazar Sadar Upazila Nirbahi Officer (UNO) and Executive Magistrate Mahmud Ullah Maruf announced the lockdown around 2:30pm and hoisted red flags in the area, reports our local correspondent.