Rifat murder: Red alert issued against killers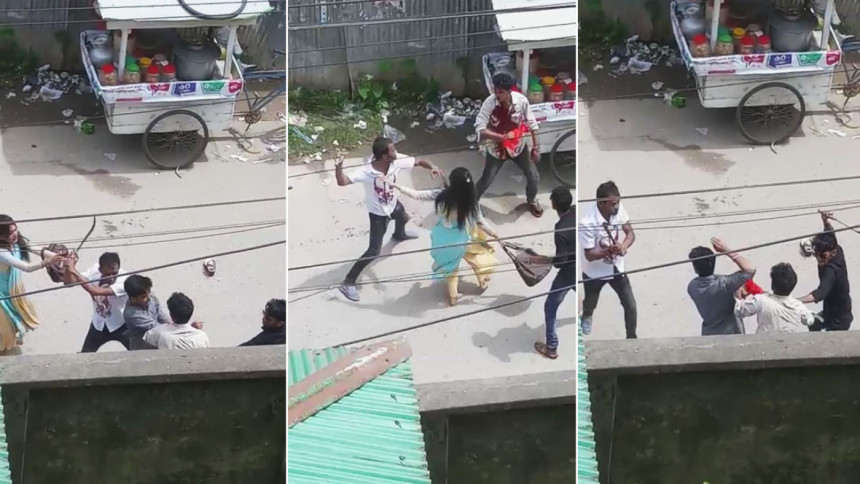 Police today issued red alert at all international airports, land and riverports across the country so that the killers of Rifat Sharif cannot escape arrest by crossing the border.
"Authorities of all airports, land and riverports have been asked to take necessary measures so that killers of Rifat cannot leave the country," Police Headquarters' Assistant Inspector General (media) Sohel Rana told The Daily Star.
The High Court yesterday directed the government to issue the red alert so that the killers cannot leave the country and ordered law enforcers to immediately arrest all the accused in the case filed over the killing.
"Three of the accused have already been arrested in this connection and interrogation is going on. Heightened effort is on to arrest the rest of those involved in the killing," the AIG said.
Alongside the police, Police Bureau of Investigation (PBI), Criminal Investigation Department (CID), Counter Terrorism and Transnational Crime (CTTC) unit of Dhaka Metropolitan Police (DMP) are also working collectively to nab the rest of the accused in the case, Sohel Rana said.
"We are expecting that all the accused will be brought to book immediately," the AIG also said, calling upon all to inform the police if they have any kind of information about the killers.
Around 10:30am on Wednesday, Nayan and Farajee attacked 25-year-old Rifat, an internet service provider, with sharp weapons in front of Barguna Government College when Rifat and his wife Ayesha were leaving the college premises.
A case was filed in this connection accusing 12 people, including five to six unnamed persons, with Barguna Sadar Police Station.
A video clip of the barbaric attack, probably captured on a mobile phone, went viral on social media, triggering public outrage with many condemning the bystanders for not coming forward to save Rifat. Ayesha alone desperately tried to save her husband from the attackers but in vain.
The clip showed that the two assailants were hacking Rifat indiscriminately with sharp weapons as Ayesha was trying to hold back one of the attackers.
Fatally injured Rifat was taken to Barishal Sher-E-Bangla Medical College Hospital (BSMCH) where doctors declared him dead at 3:30pm.
The doctors found at least eight stab marks in different parts of his body.