Rifat's killers won't be spared: Home minister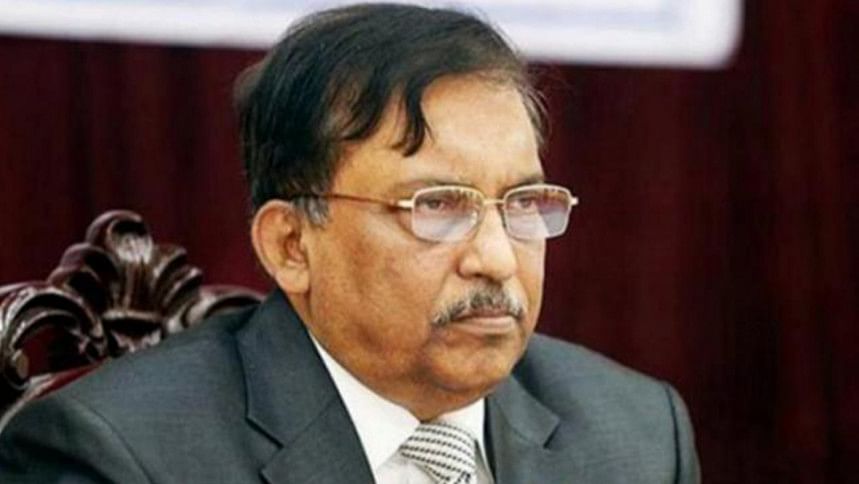 Terming the murder of Barguna's Rifat Sharif in broad daylight saddening, Home Minister Asaduzzaman Khan Kamal today warned that none of those involved in the murder will be spared.
"All the killers must be brought book. Police are not sitting idle," the minister came up with the remarks while talking to reporters after attending a programme in Chattogram this afternoon.
Claiming that two persons have already been nabbed, the home minister said police will reveal the motive behind the murder immediately after conducting proper investigation.
Earlier, the minister attended an award giving ceremony of Bangladesh Police Women Network (BPWN) at the International Convention Center in the port city.
Responding to a query Kamal said, "I don't think that the murder incident demonstrates the overall deterioration in the country's law and order situation."
Police have started their work to arrest the offenders and their capacity has changed much compared to what it was ten years back, he added.
HOW WAS RIFAT KILLED?
Rifat, 25, was attacked by two men with sharp weapons in broad daylight in front of Barguna Government College yesterday while his wife was desperately trying to save him.
The entire incident, which was captured possibly on a mobile phone, shows the attack on the youth in Barguna town in front of Barguna Government College around 10:30am yesterday, where Rifat went to drop-off his wife.
Footage of the incident went viral on social media yesterday.
Immediately after the attack, locals had taken Rifat to Barishal Sher-E-Bangla Medical College Hospital (SBMCH).  Later, he was later pronounced dead.
Rifat was the only son of Abdul Halim of Boro Lobongola village in Burirchar union under Barguna Sadar upazila.
Afterward, locals and eyewitnesses identified the assailants as Nayan and Rifat Farajee. Both were engaged in various crimes such as drug dealing and mugging.
Police sources said Rifat had previous enmity with Nayan.
Meanwhile today, students of Barguna Government College formed a human chain near their college in protest against the murder and demanding justice over the killing. Later, they blockaded a road near Barguna press club.
A case was filed against 12 people with Barguna Sadar Police Station.