No polls for convicts sentenced to over 2yrs: HC
Khaleda can't run for election: ACC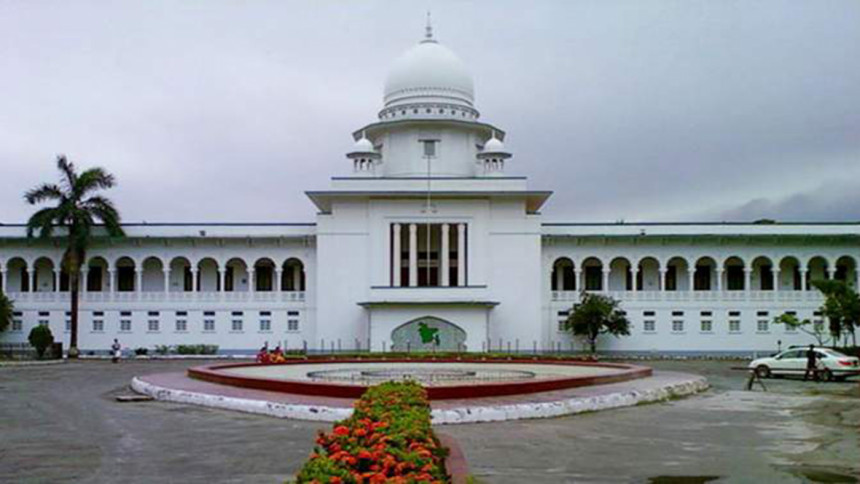 The High Court today said a convict sentenced to more than two years in jail cannot contest the election, even if an appeal is pending.
The court came up with the observation in line with Article 66 (2)(D) of the constitution.
It said, the convict can only run for candidacy after a five-year term after completion of the jail term.
The High Court bench of Justice Mohammad Nazrul Islam Talukder and Justice KM Hafizul Alam passed the order while rejecting petitions filed by five BNP leaders seeking suspension of their conviction in graft cases.
CAN KHALEDA RUN FOR POLLS?
Deputy Attorney General AKM Aminuddin Manik told The Daily Star, the convicted BNP leaders cannot contest the upcoming parliamentary election.
Citing the order, Advocate Khurshid Alam Khan, ACC lawyer told The Daily Star, the observation bars BNP Chairperson Khaleda Zia from participating in the election.
WHEN IS THE ELECTION?
Election Commission has revised polls schedule, deferring the 11th general election by a week to December 30 – a decision taken on November 12.
The authorities have fixed November 28 as the deadline for filing nomination papers, December 2 for scrutiny and December 9 last date of withdrawal.
The move came following demands from several opposition political parties.
IS EVERYONE PARTICIPATING?
Chief Election Commissioner has said that there is a congenial atmosphere in the country – echoing the words of the ruling party.
However, major opposition alliances like the Jatiya Oikyafront, which includes BNP, and the Bikalpa Dhara-led Juktafront have sought for delaying the schedule.
Until thus far, it seems that the coming parliamentary election will not be the "non-participatory election" that was its predecessor.
All the major political parties are gearing up to contest in the election and there has been no threats of a boycott or withdrawal unlike the last time.
WHY IS KHALEDA IN JAIL?
BNP Chairperson Khaleda Zia landed in jail back in February after her conviction in Zia Orphanage Trust corruption case, where she was handed a five-year jail term.
Later, she was also convicted in Zia Charitable Trust graft case and handed a seven-year term.
In the appeal against her punishment in Zia Orphanage graft, a higher court increased her punishment to 10 years in prison.