Miscreants destroy 10,000 saplings of forest department at Moheskhali range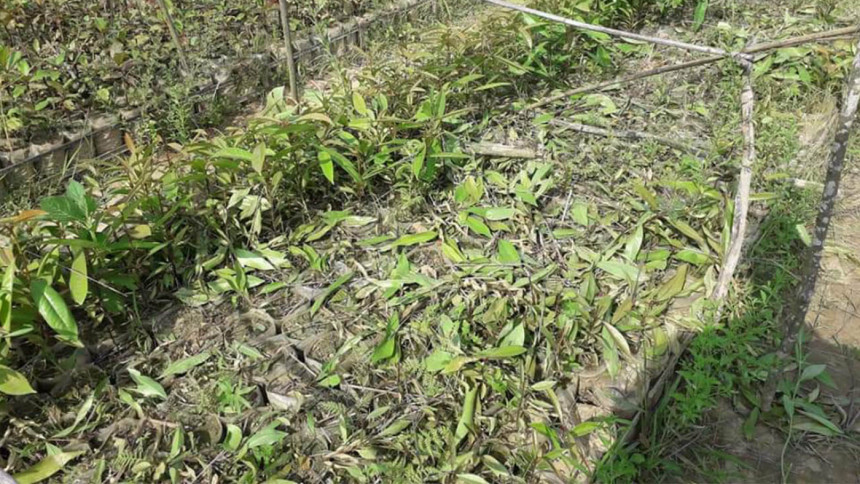 Miscreants destroyed around 10,000 saplings belonging to the forest department at Moheskhali range of Coastal Forest Department earlier today.
The saplings were being raised for a plantation at Keruntholi beat of Moheskhali range.
Sultanul Alam Chowdhury, range officer of Moheskhali, told our Chattogram correspondent that the incident took place on Sunday night just after Sehri hours ended.
"On information, I rushed to the spot and found the saplings which were raised with diligence by Keruntholi beat officials, destroyed," Sultanul said.
He said after his joining the range, he conducted drives against the illegal felling of trees, stopped incidents of hill cutting and reclaimed forest land which were encroached by influential people.
"Due to my job, a few people had grudges against me. That could be the reason to destroy the saplings. We filed a case with the forest court. Those involved in this act must face justice," he added.