HC wants to know casualties in ship breaking yards accidents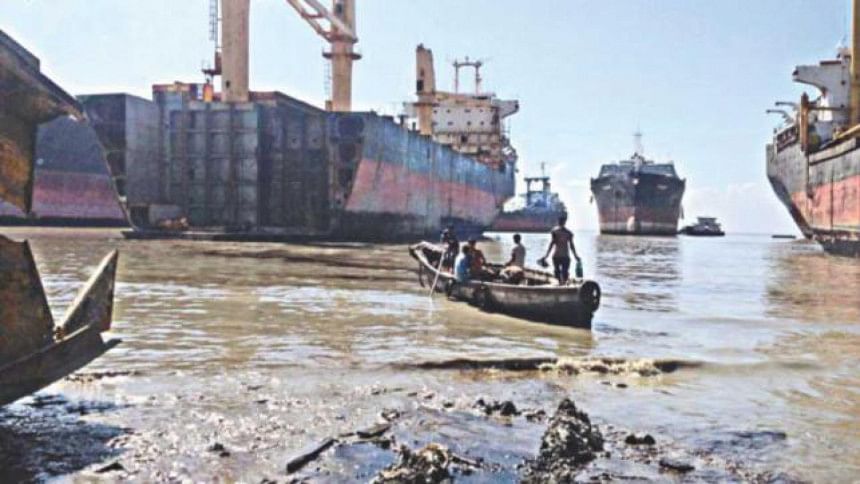 The High Court today wanted to know how many workers were killed and injured in accidents at the ship breaking yards and what actions were taken against the persons responsible for the accidents so far since 2009.
The court sought separate reports from the authorities concerned of the government on the details of the accidents, killing, injuries, treatment, compensations and rehabilitation of victimized workers, punishment of the persons responsible for the incidents and their correction measures.
The ministries of industries, labour and environment, Department of Environment (DoE), Directorate of Explosives and Department of Inspection for Factories and Establishments (DIFE) have been asked to submit the reports to the HC by January 5 next year.
The HC bench of Justice Moyeenul Islam Chowdhury and Justice Khandaker Diliruzzaman came up with the order following a writ petition filed by Bangladesh Environmental Lawyers Association (Bela) seeking necessary order.
In the petition, the organization—Bela said that a total of 194 workers were killed and 86 others sustained disabilities during the accidents at the ship breaking yards after the HC had delivered a verdict in 2009 to ensure the safety, security and interests of the workers.
The accidents took place to negligence of the owners of the ship breaking yards, Bela said in the petition, adding that most of the 202 accidents took place at 42 ship breaking yards.
The HC today fixed January 5 next year for holding further hearing and passing order on this issue.
Advocate Syeda Rizwana Hasan and Advocate Sayeed Ahmed Kabir appeared for Bela.