HC acquits all 8 convicted accused in a murder case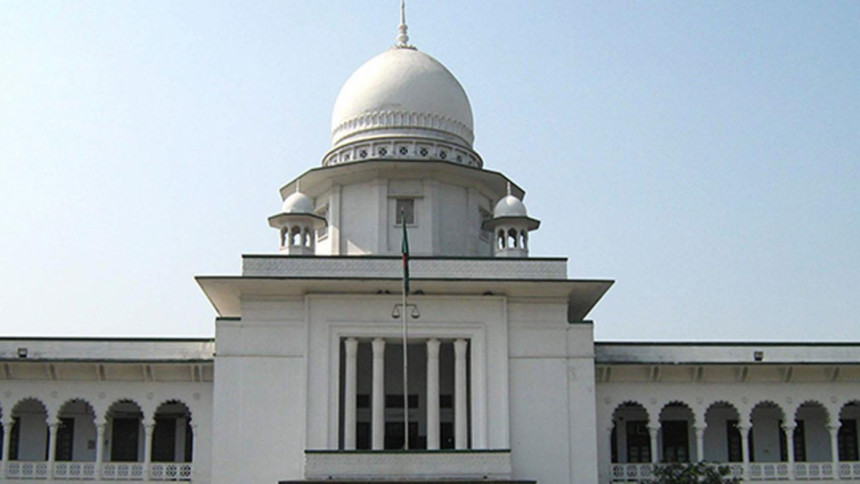 The High Court today acquitted all the eight accused, among whom six were sentenced to death and two were sentenced to life imprisonment by the lower court concerned, in a murder case filed in 2006.
The HC bench of Justice Krishna Debnath and Justice ASM Abdul Mobin came up with the verdict after hearing the death reference and appeals filed by the convicted accused challenging the trial court verdict in the case.
The Speedy Trial Tribunal-1 on December 30, 2014 delivered its verdict in the case filed for killing of Golam Shamsul Haider, who was an assistant accountant of Rajarbagh Police Telecom in Dhaka.
While delivering the judgement today, the HC observed that the allegations brought against the accused have not been proven beyond reasonable doubt and there is no eye witness.
Deputy Attorney General Shaheen Ahmed Khan told The Daily Star the government will move an appeal before the Appellate Division of the Supreme Court challenging the HC verdict.
Abdul Latif, the then accountant of the telecom office; Anwar Hossain Sarkar and Hafizul Hossain, office assistants; Wasim, Kajal Miah alias Kajol, and Babul alias Tapon Chakraborty were sentenced to death by the tribunal while Shamsul Alam and Razan Miah were sentenced to life imprisonment in the case.
Anwar, Wasim, Kajal and Shamsul are in jail; Latif died and the others remain fugitive, DAG Shaheen said.